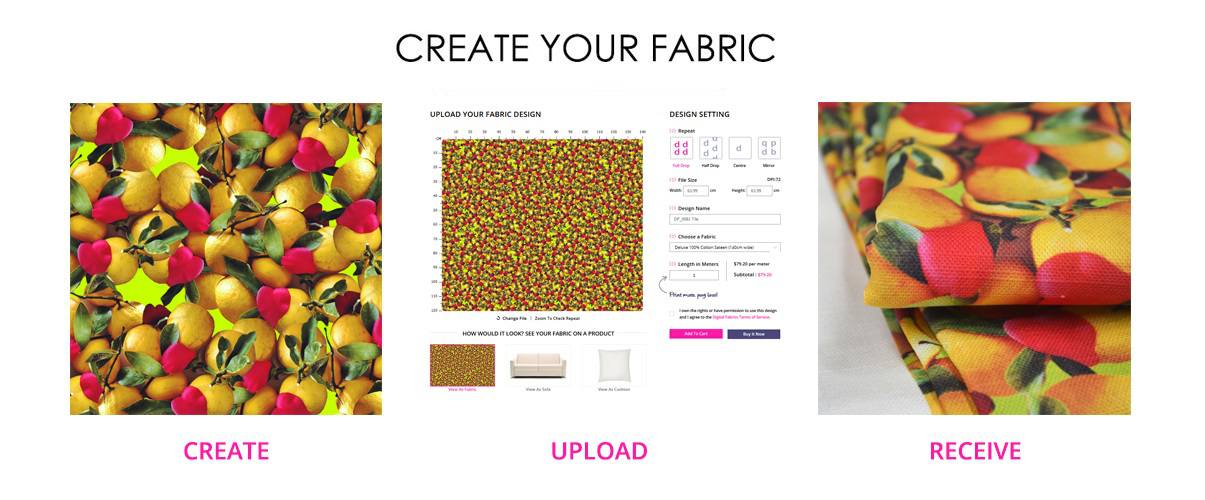 In the old world, customers had to work on specs and order sheets, carefully making sure that all information passed to the print house were correct and the files print-ready. Approving the order, approving the print proof and only then proceeding to print production with fingers crossed there were no mistakes.These may seem to be just small steps, but in reality are a huge burden on efficiency – everything is manual and takes longer than it should. We have removed meaningless and time consuming paperwork and offer our clients the ability to upload their files online, instantly check their work and order.
Digital Fabrics Fabric Uploader was specially developed to simplify and streamline the ordering process for our customers, it is the quickest and most cost-effective way to turn designs into fabric!
So toss your paperwork, just upload your design and we will take care of the rest.
Watch how its done!
Would you like to print your own fabric? Start here!