Thrilled to share that next up as The Designer Project's feature artist is designer Ianny Munari Bastos. Ianny is originally from Brazil and has been based in Sydney for the last four years. The surface pattern designer is the creative genius behind IMB Design, a label which offers beautifully illustrated t-shirts for the whole family. Ianny has a background in fashion and a passion for drawing which has led her to creating prints and patterns for both interiors and fashion. Vintage inspired and dark hand-painted designs are Ianny's signature as she aims to celebrate the unique beauty of nature and simple treasures.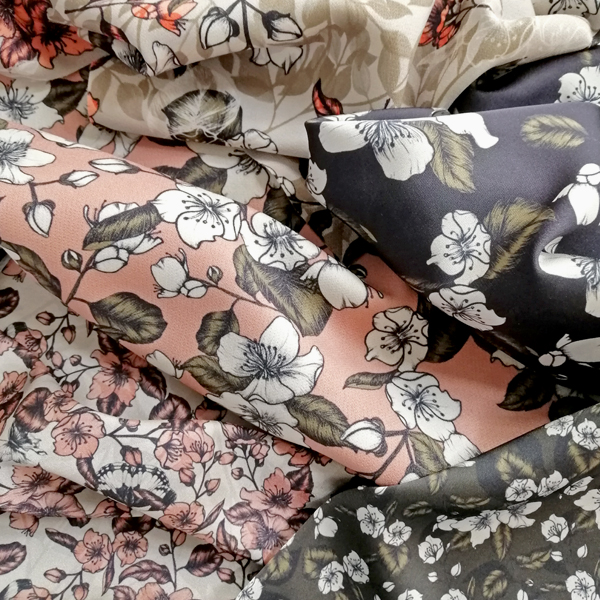 We're feeling incredibly fortunate to be featuring Ianny's talents for this instalment of The Designer Project which includes the designer making a range of her stunningly intricate designs available in our Fabric Shop online. Ianny's "Jasmine Bloom" collection is inspired by the scent of the delicate white flowers which remind the designer of home. Below we've shared a little more about each of the designs in the collection and the different types of projects we think they are best suited for!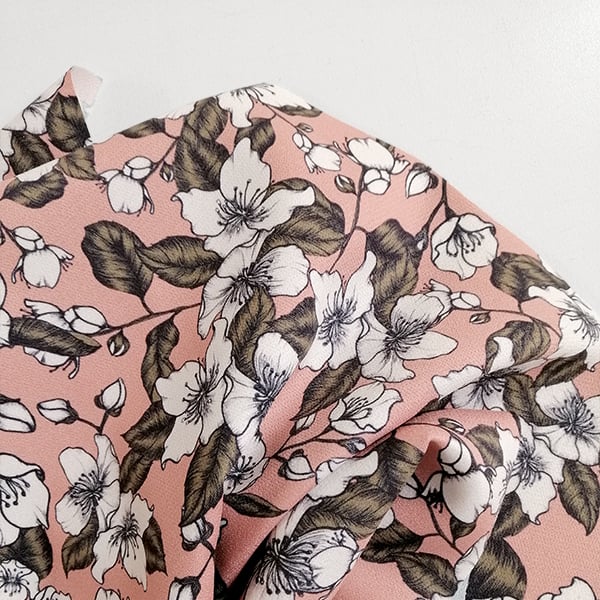 "Jasmine Garden" is a delicate design with beautifully illustrated butterflies nestled amongst the muted pink florals. The print is a dreamy display of vintage romance.
We would love to see "Jasmine Garden" used for flowy blouses and pocket squares.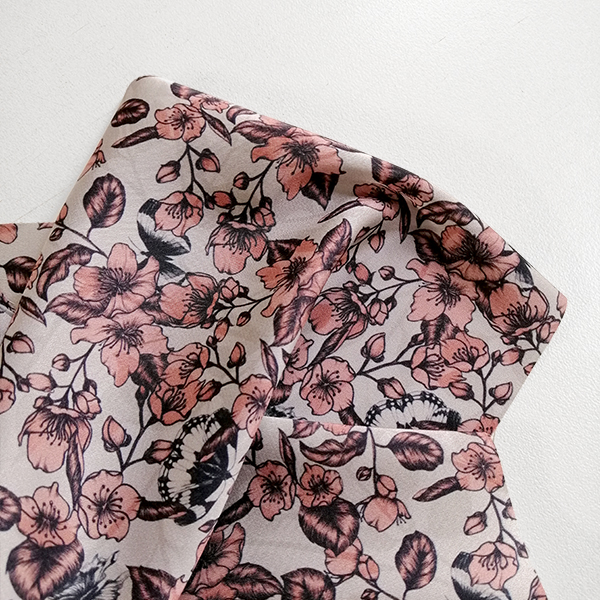 "Night Jasmine" is a dark and mysterious floral print that celebrates beauty and elegance. The colourful outline only floral motifs provide movement and bursts of light throughout the moody design.
We think "Night Jasmine" would be a gorgeous design to use for evening-wear head scarves and camisoles.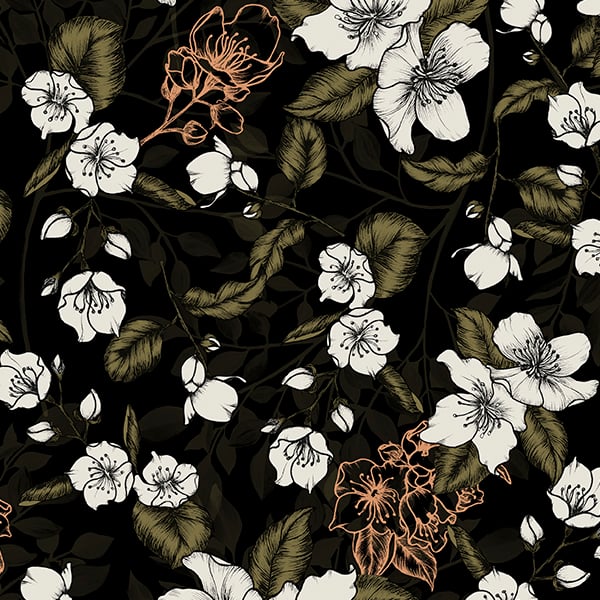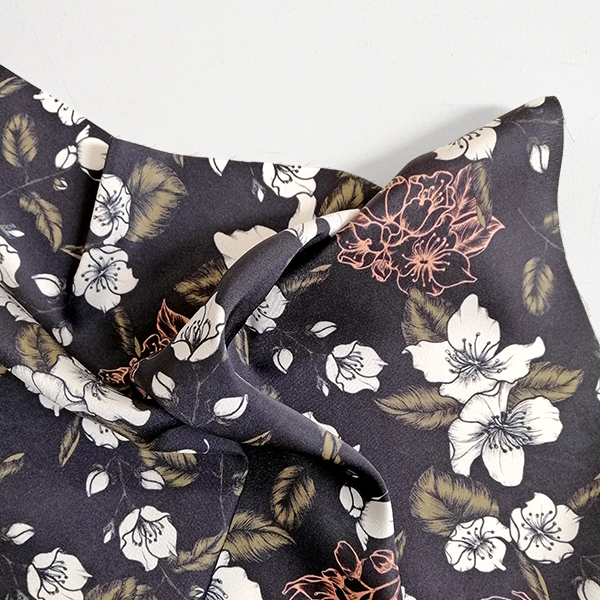 "Evening Jasmine" uses muted and earthy tones to create a vintage feel, whilst the pops of vermillion give the design a contemporary touch. The design features layers of illustrated motifs resulting in a rich artwork that's easy to get lost in!
"Evening Jasmine" is a perfect print for fashion applications, which would work particularly well for dresses, blouses and men's button up shirts.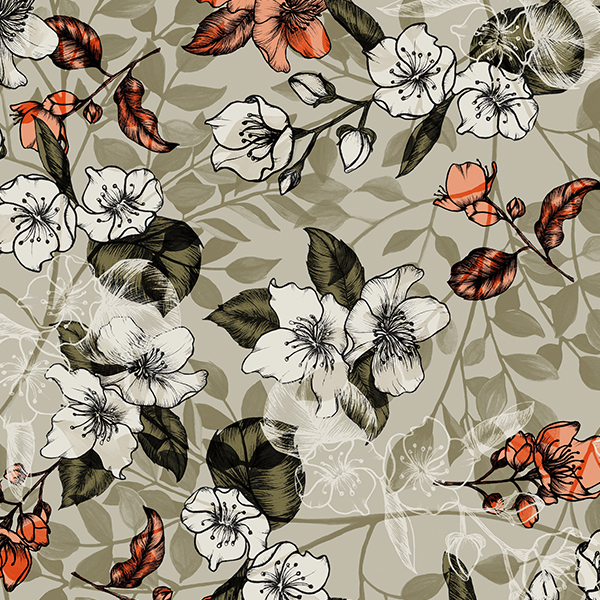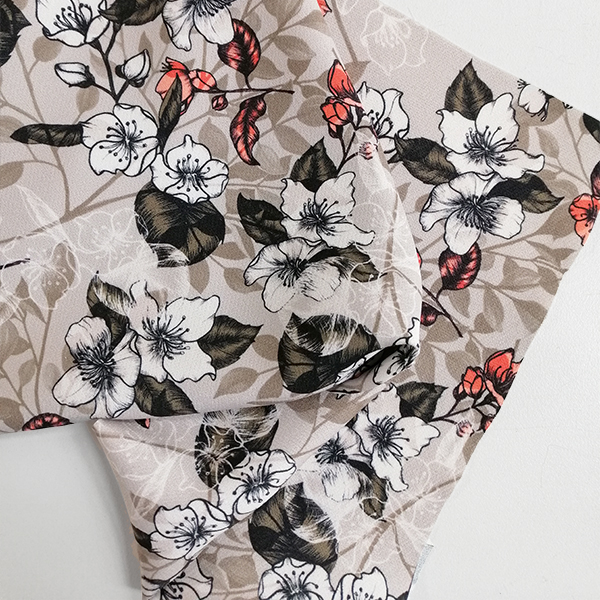 "Jasmine Jungle" has a dark olive background which gives the design a utilitarian feel. The intricately drawn flower motifs pop against the richness of the design.
We think "Jasmine Jungle" would be a fantastic design to use for tailored jackets and tailored shorts.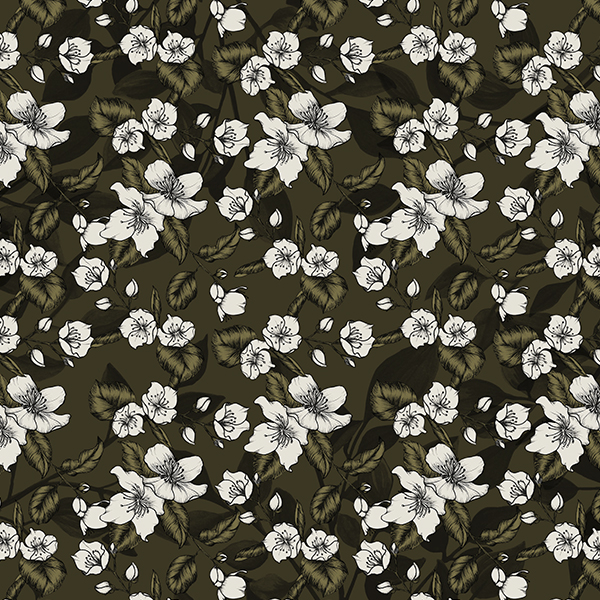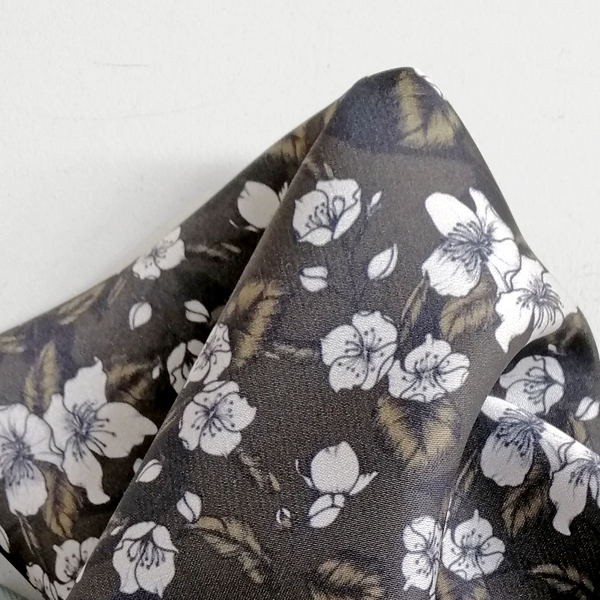 "Jasmine Scent" is a soft, romantic and ethereal print. The design pairs dusty and muted shades to create a floral print which feels unisex and versatile.
"Jasmine Scent" would work well for men's shirts, summer dresses and swimwear.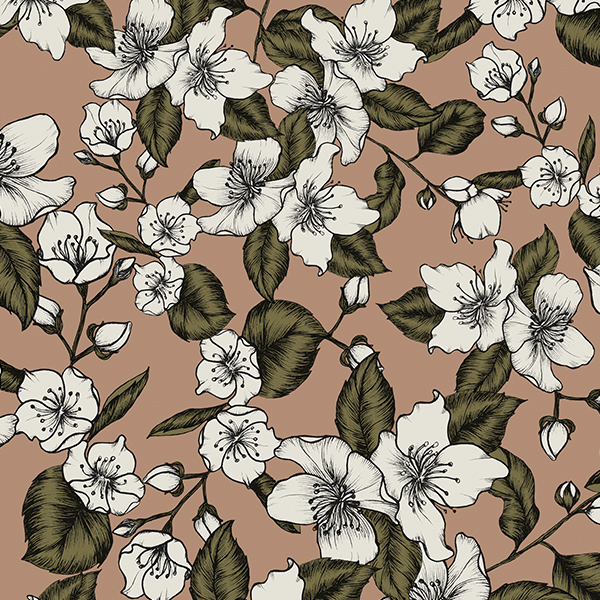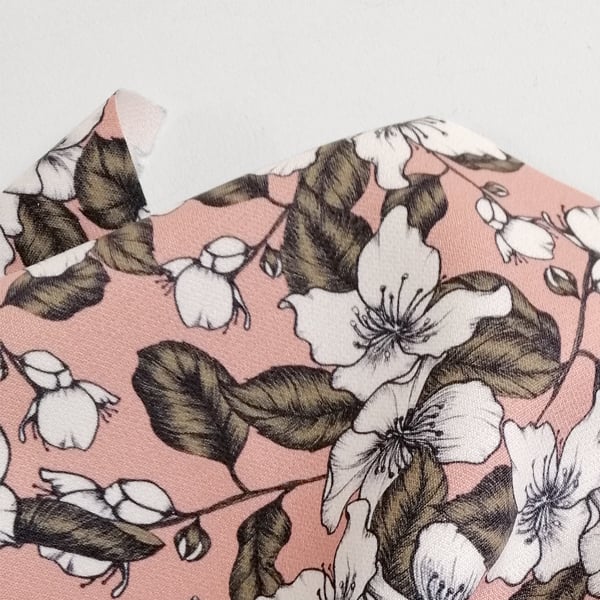 All of the ideas listed above are suggestions only as the possibilities with these designs are truly endless. Each of the designs from Ianny's "Jasmine Bloom" collection are available to be printed onto any of our stock fabrics and can be found in our Fabric Shop!