It's that time again where we introduce our newest feature artist in The Designer Project and we are SO excited to announce that the incredibly talented Cass Deller is who we'll be focusing on this month! Cass is a contemporary watercolour artist and surface designer based on the beautiful Sunshine Coast, QLD. Cass loves modern design, watercolour illustrations and hand lettering and attempts to capture the effortless beauty found in nature, through her simple brushstrokes.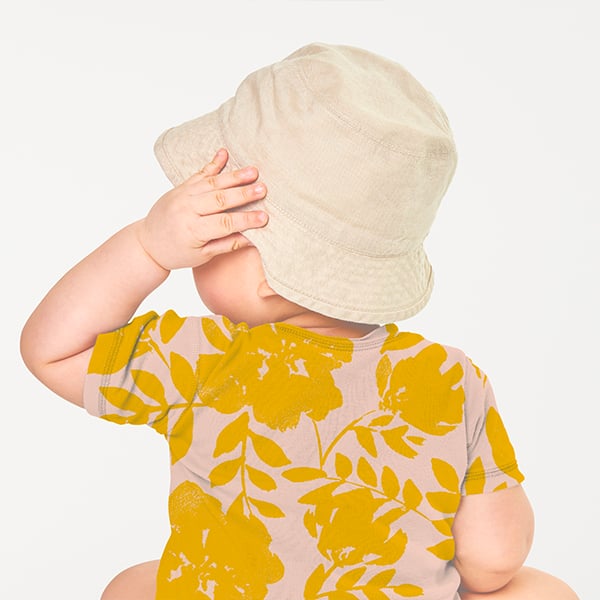 Cass's approach to her art is organic and intuitive and we are so thrilled that she has made a selection of her coastal inspired designs available in our Fabric Shop! Cass's collection is playful and laid-back, featuring a warm colour palette and gorgeous hand-painted motifs. Each of Cass's designs can be printed onto any of our fabric base cloths which means you can order custom designer fabric that's tailored to you! Below we've shared a little more about each of Cass's stunning designs and have included some ideas for the different types of projects we think they'd be perfect for. Keep reading to find out more about Cass Deller's summery designs!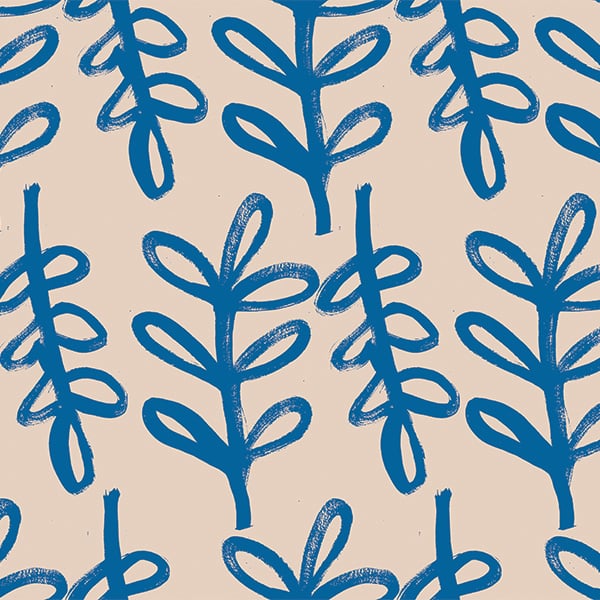 "Beach Sesh" is inspired by a lazy summer day spent on the beach. The design features delicately hand-painted watercolour motifs set against a beautiful oyster coloured backdrop. The adore the bright little pops of colour the peaches create!
We think "Beach Sesh" would be a gorgeous design to use for swimwear and tea towels.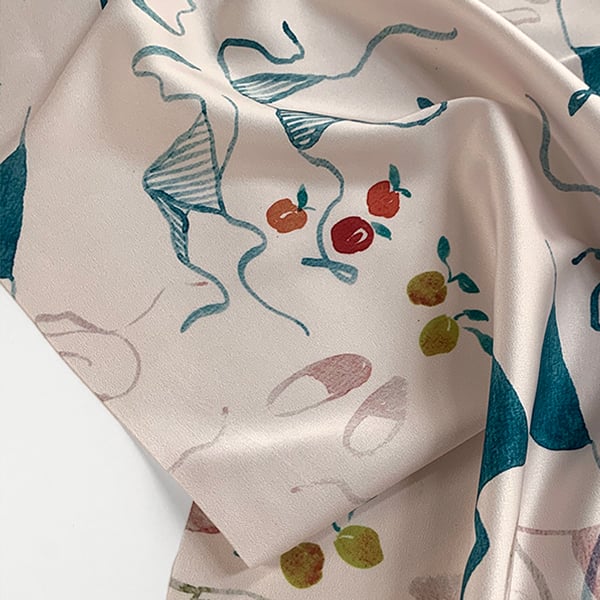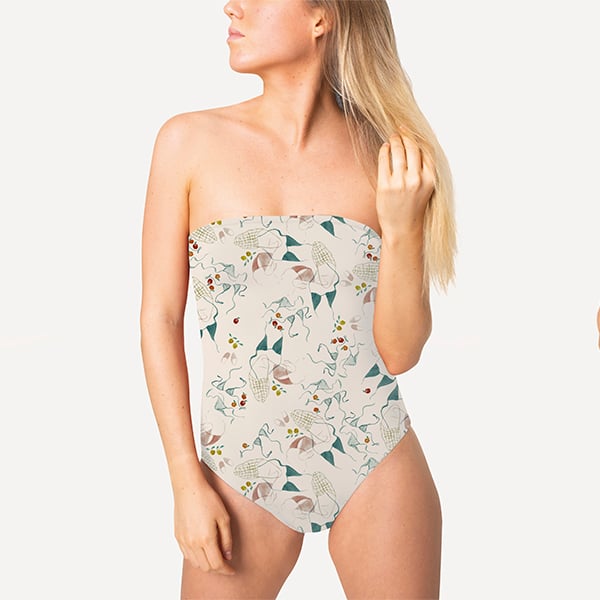 "Miami Palms" is both chic and understated, pairing hand-drawn palms with a warm backdrop. The colour palette is inspired by coral-coloured sunsets.
We think "Miami Palms" is a great print to use for soft accessories and baby's clothes.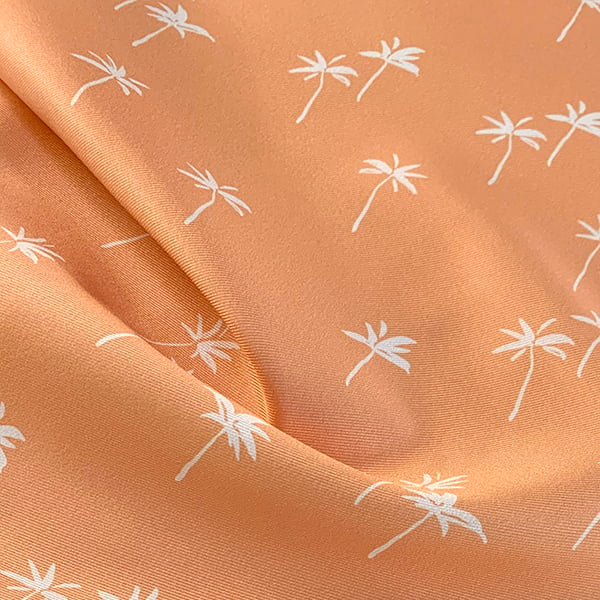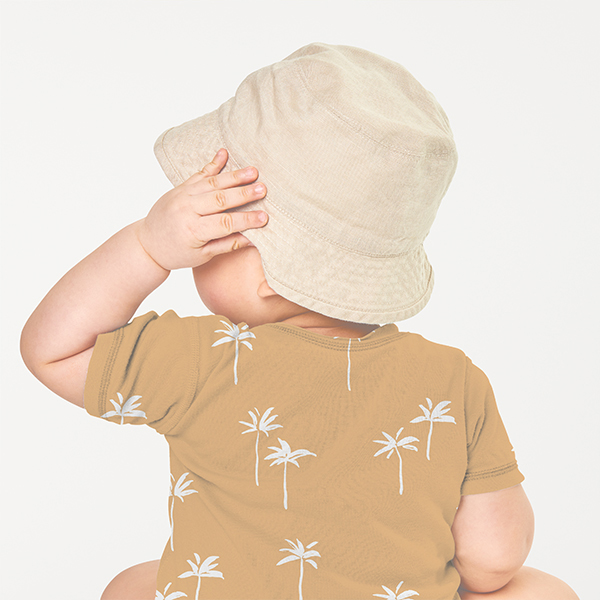 "Bleu" is a wonderful statement print with bold hand-painted botanic shapes. The design is inspired by the Greek Islands and perfectly pairs a rich blue with a neutral background.
"Bleu" is an excellent choice to create show-stopping homewares and fashion pieces!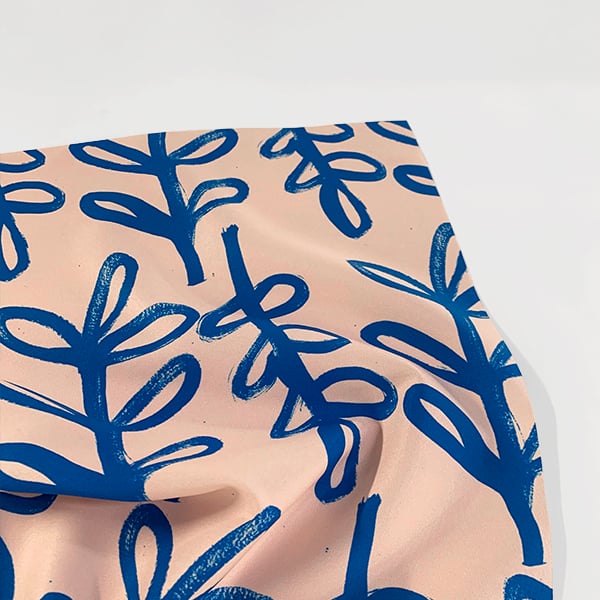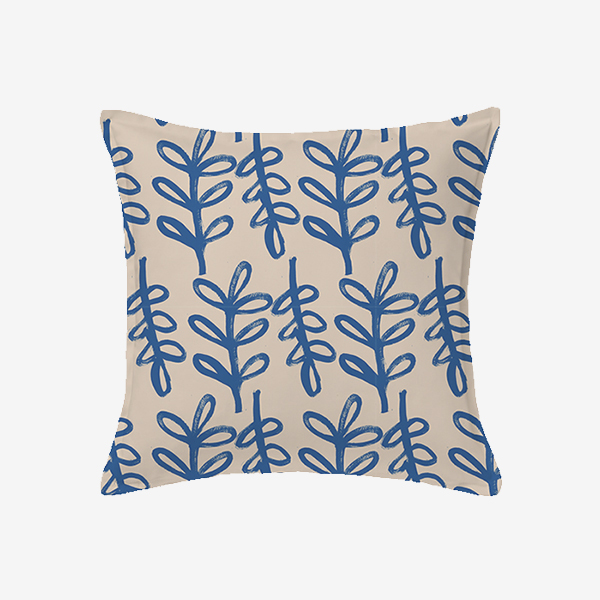 "Mediterranean Palette" is bursting with hand-painted fruits and leaves and simply screams summer! The design is inspired by warm days and balmy nights, and has us dreaming of a getaway.
"Mediterranean Palette" is the perfect statement print for playful tableware, bedding and cushion covers.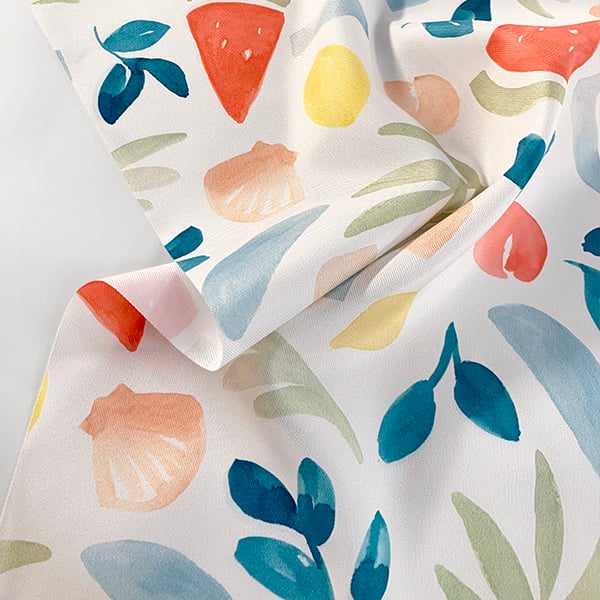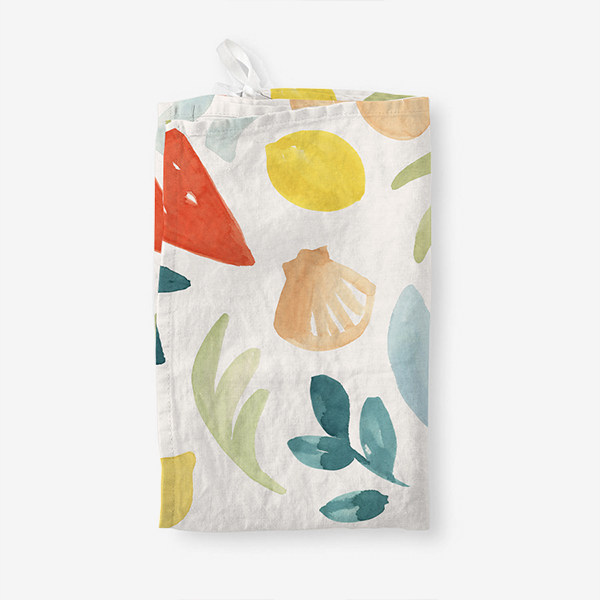 "Mustard Foliage" celebrates warm, earthy hues and features loose watercolour brushstrokes capturing organic leaves and flowers.
"Mustard Foliage" is a fantastic design for both men and women's fashion. We'd love to see this used for bucket hats, swimwear and boardshorts!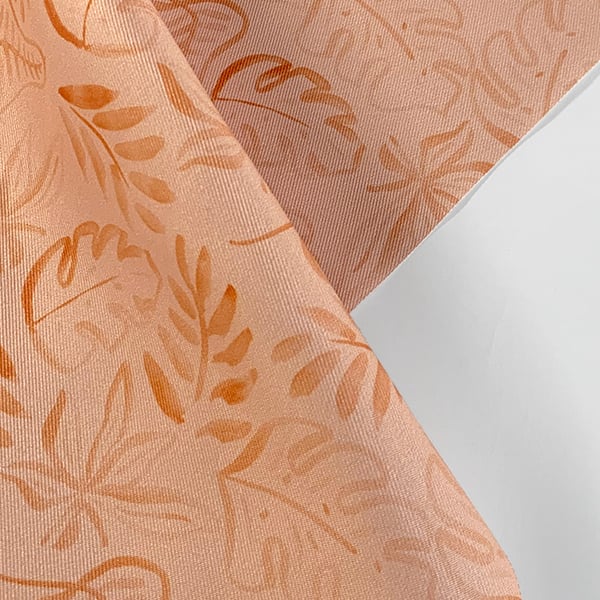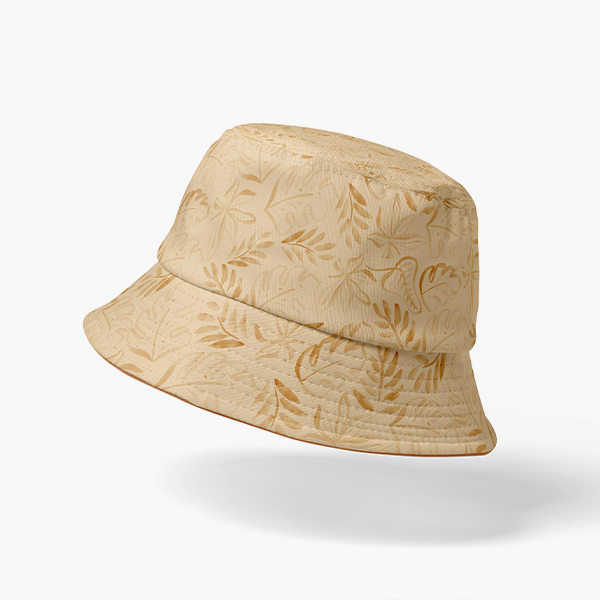 "Pink Garden" has been hand-painted in a loose, organic watercolour style. The design is soft and feminine pairing beautiful pink and coral blooms with touches of subtle greens.
"Pink Garden" is a great choice for full piece swimsuits, camisoles and men's summer shirts.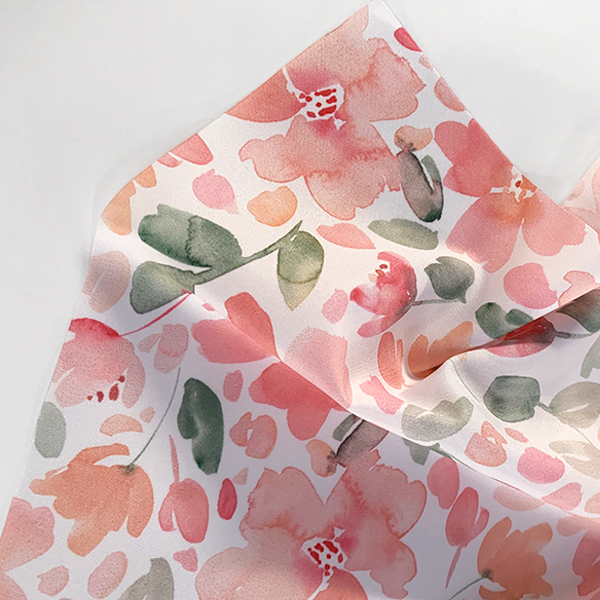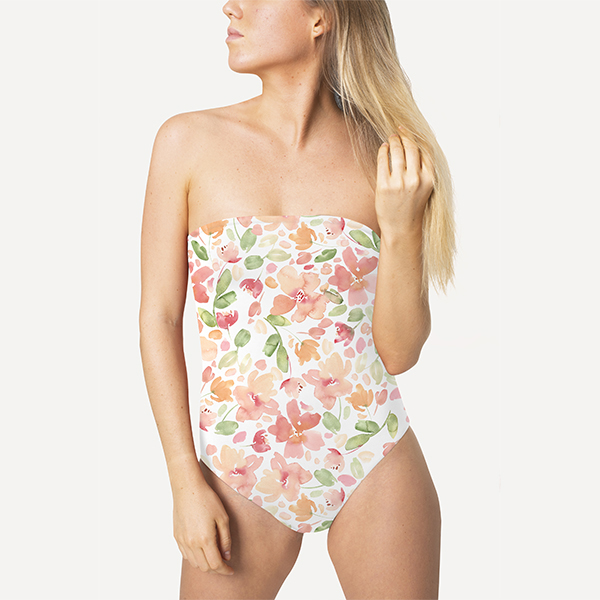 "Mango Floral" is inspired by hot days lounging by the pool. The design features a stunning floral silhouette design and the most gorgeous combination of marigold yellow and a soft blush pink.
We would love to see "Mango Floral" used for summer fashion! We're thinking sun hats, playsuits and kaftans!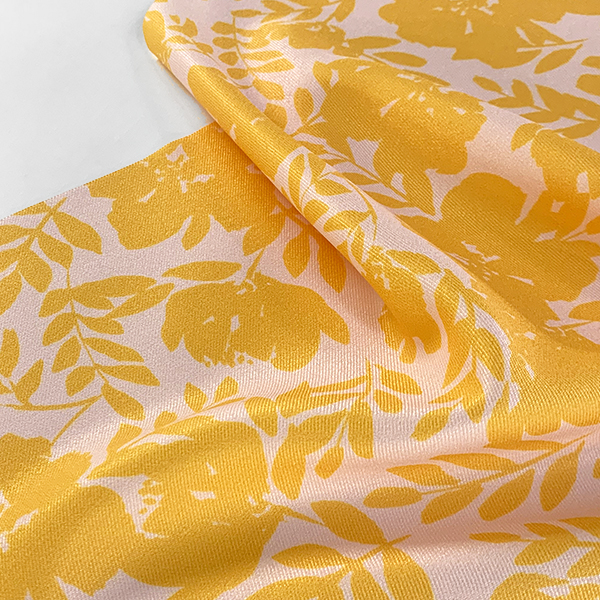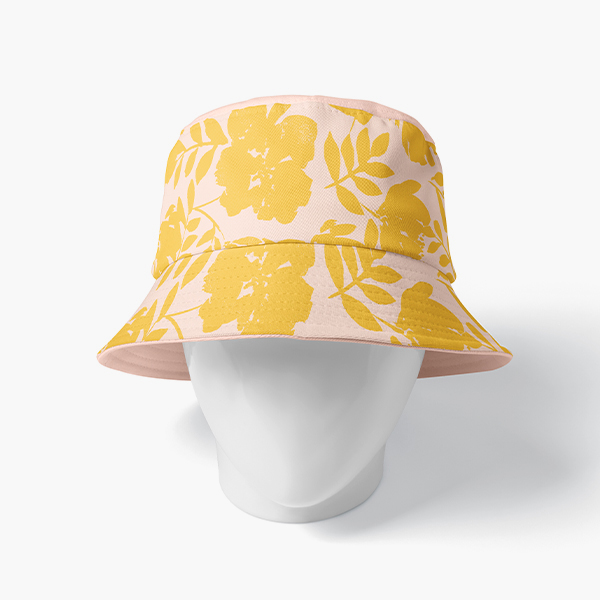 All of our suggestions listed above are just to help get the ideas flowing, The sky's the limit with this collection and we cannot wait to see the different types of projects you use the designs for! Cass Deller's complete collection can be found in our online Fabric Shop.