Today we are doing a happy dance! Our fabric uploader is here! From now on ordering your fabric is a fun and easy process.  With a few clicks you can upload the design, preview the results and get your order under way. This is the quickest and most cost-effective way to turn your digital designs into fabric!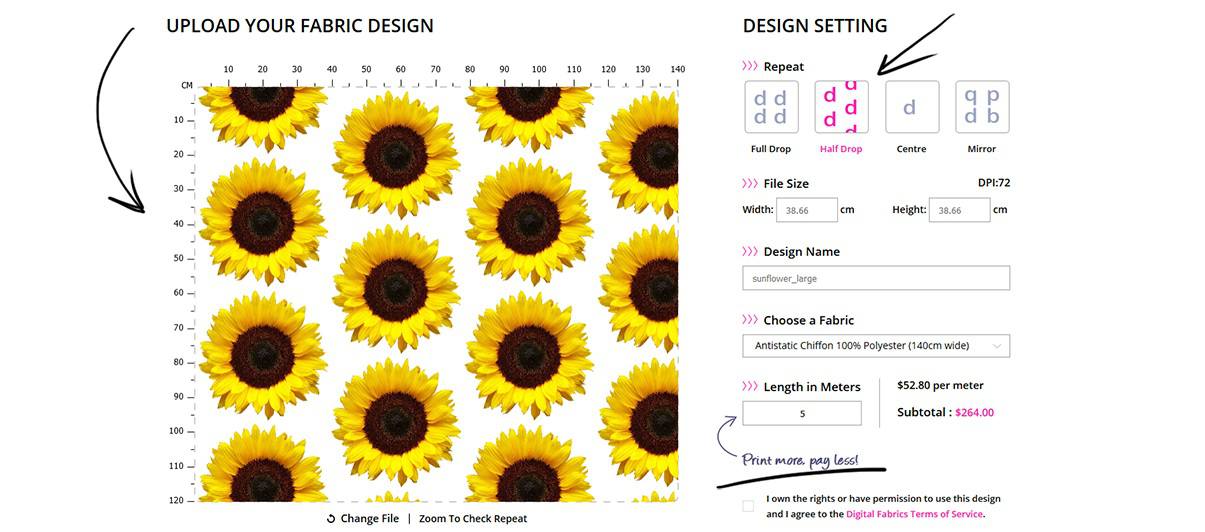 With our online FABRIC UPLOADER you can:
Upload your design
Choose a repeat type suitable for your design
Check your file size and quality
Check if your design repeats seamlessly
See how your design will look on a product
Order and pay in an instant of course
and with all of that NO SET UP or extra fabric cost!
Order your fabric now or just have a little play and please let us know what you think and your experience.  Your feedback is always heard and appreciated!