We've been very excited having the super talented creative Rachel Darling as our current feature artist as part of The Designer Project and have adored sharing her breath taking textile designs. To coincide with Rachel's "Peninsula" designs being added to our Fabric Shop online, Rachel has put together a guest blog which shares some background information about the artist herself, the inspiration for the collection and how Rachel likes to work creatively. The blog is simply a joy to read! Keep reading to find out more about Rachel Darling and her "Peninsula" Collection.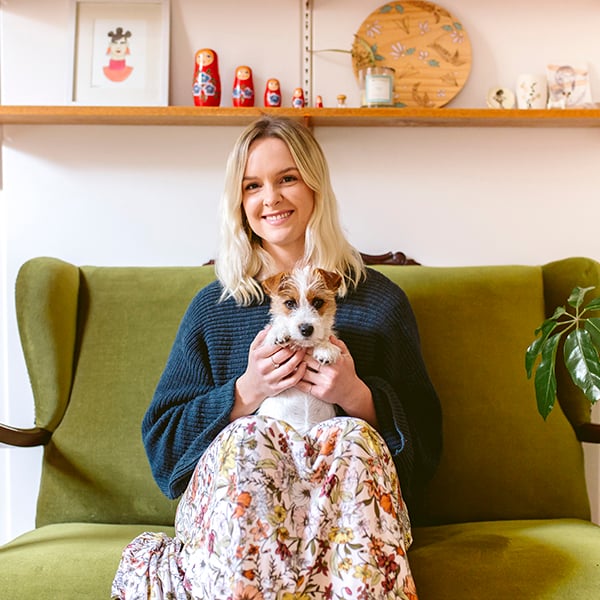 Rachel Darling at her home studio
My partner and I recently bought our first home and we were over the moon that we managed to stay on the LeFevre Peninsula, in the suburb of Largs Bay. We both mostly grew up on the peninsula, so we had personal connections and community here, plus we love the historical and industrial vibes of the area. And of course, the beach! Our house is just a short walk from the coastline and while I love all the usual things one would love about the beach, I have always thought the foliage in the peninsula sand dunes to be uniquely beautiful. This is what inspired my collection "Peninsula".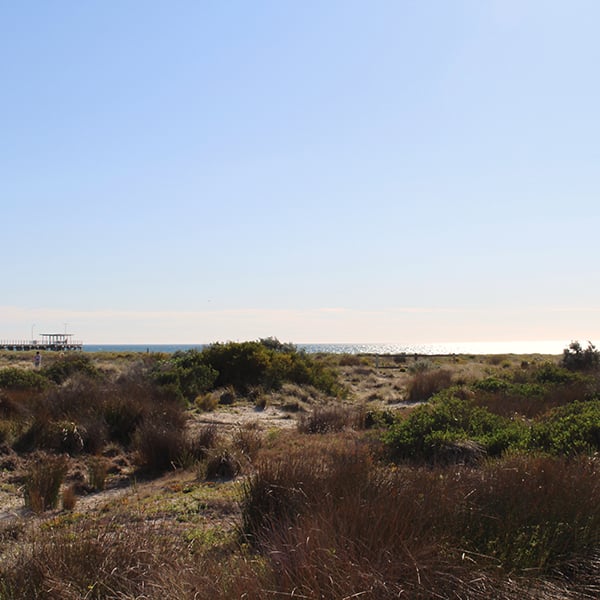 Largs Bay, South Australia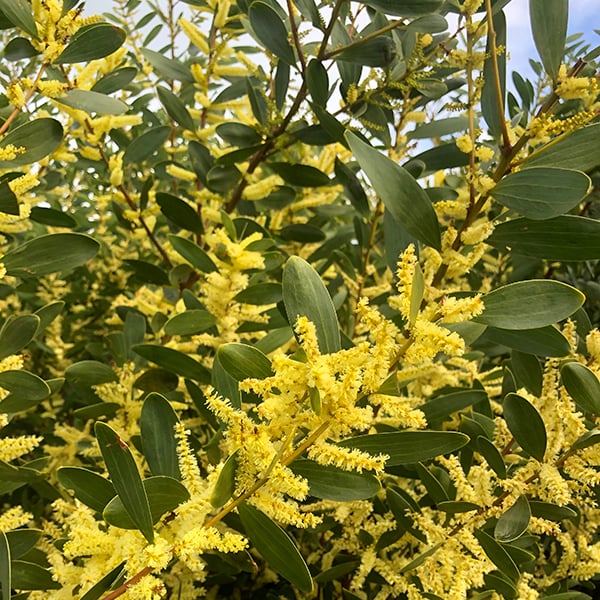 Foliage found around Largs Bay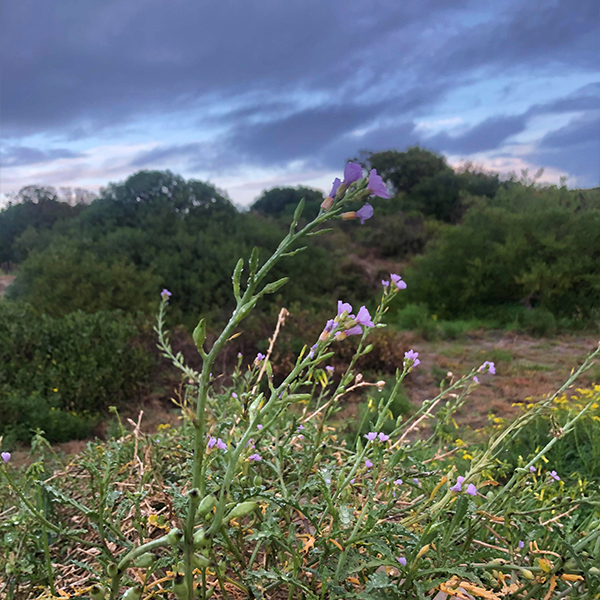 Foliage found around Largs Bay
I spent a lot of time photographing and sketching different plants and flowers from the dunes and walkways, observing their unique shapes and textures. I also love the overall colour palette of the landscape, how it looks different according to the time of day, but always has an underlying muted feel to it. Some of the flowers I found offered crazy pops of colour, but I chose to stick to the overall colour scheme of the landscape for this collection.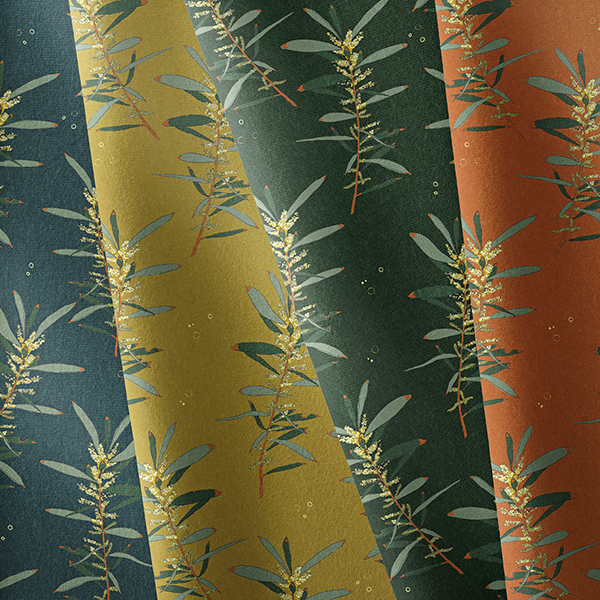 "Beach Wattle"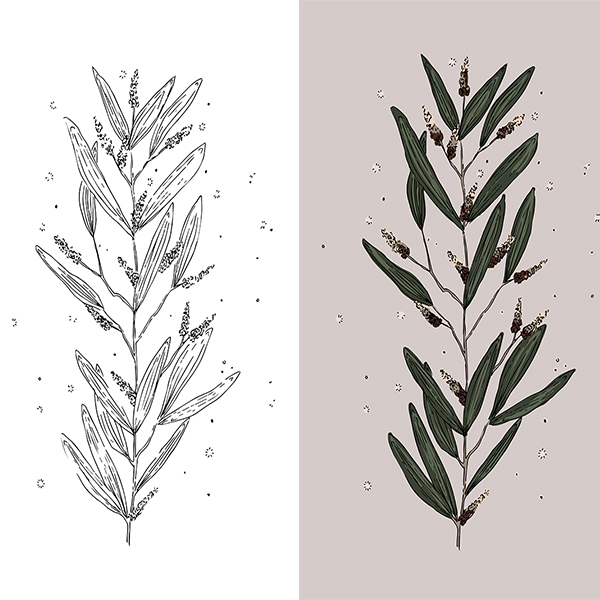 Process artwork for "Wisp"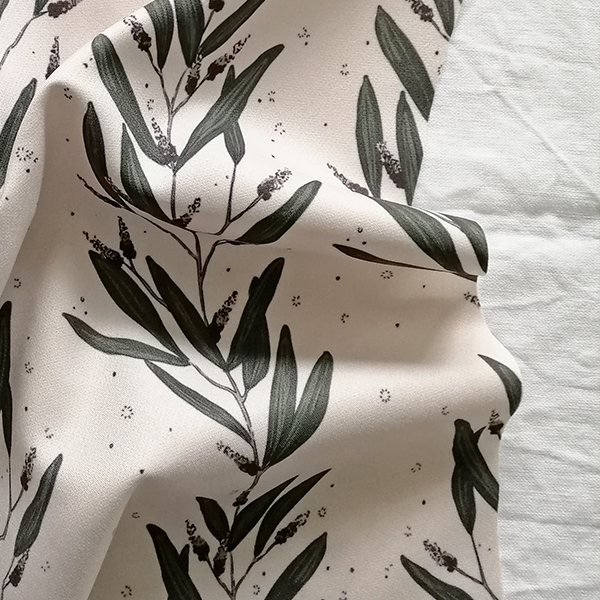 "Wisp – Sand"
At the moment, I "balance" full-time work with my creative freelance work. I am a marketing officer for the government by day, and a creative by night (or by very early mornings, which is when I most like to work!). Because of this, my creative process can be a little disjointed, and I'll fit creative work in wherever I can. I also do a lot of my creative work on the weekends.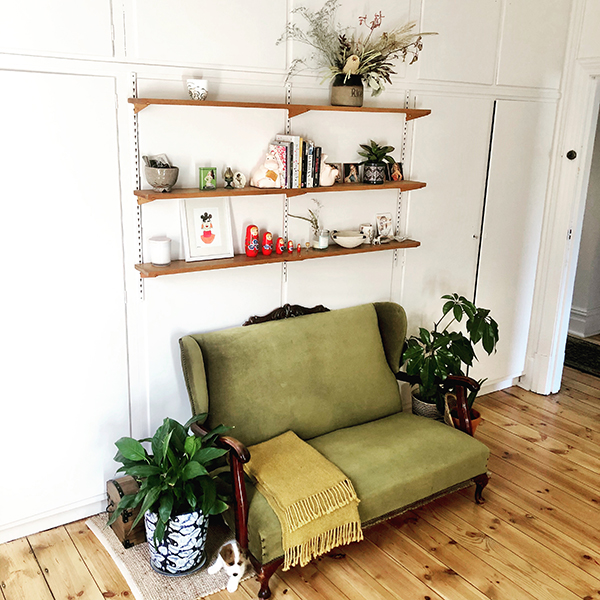 Rachel's home studio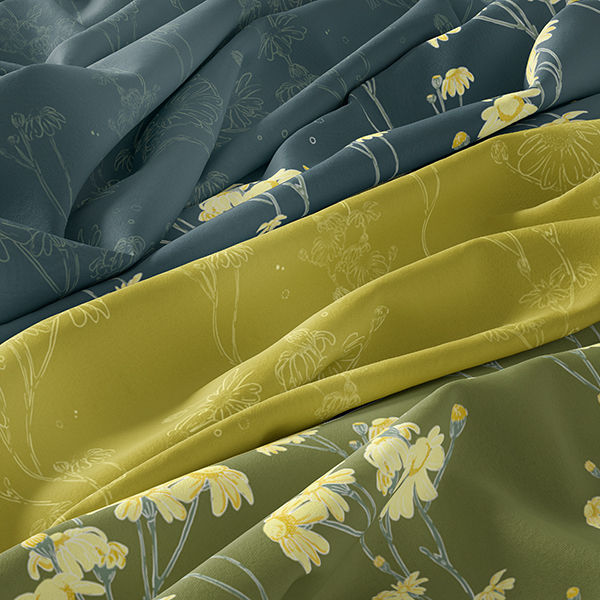 "Yellow Daisy Magic" designs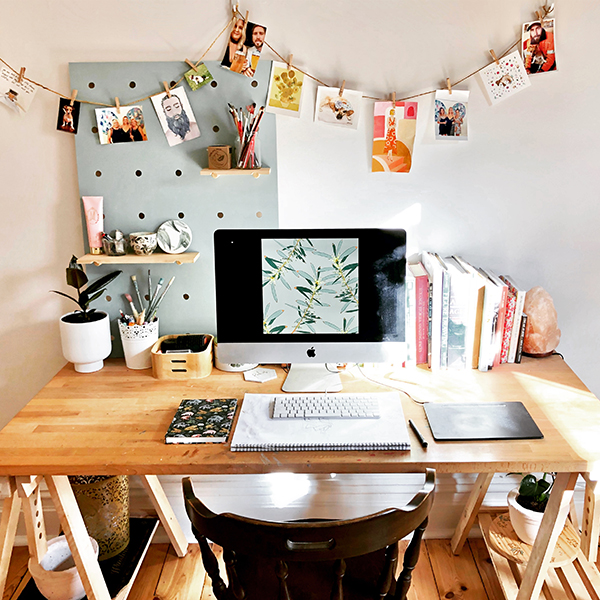 Rachel's home studio
On an ideal day, I will go for a walk in the morning with my dog, Lottie – this is her favourite part of my creative process! Along the way I'll collect photos of plants, flowers, textures and colours to take back to my studio. Once I'm back in my studio I use the photos as reference to sketch out my designs (either with pen/pencil or directly onto the computer, using my Wacom tablet). I like to include as much detail as I can. While I am not going for a 'realistic' look, as such, I am trying to capture textures, impurities and fine points that make up the overall look. I will then colour my sketches digitally, and this is where I loosen up a bit. I do not stay within the lines and I take the time to colour my designs in a 'manual way' so that these imperfections come through. I feel that this contributes to my illustrative style. I will often add some little markings made up of tiny dots, circles and star shapes. I am not sure why or when I started doing this, but the markings have become part of my style and I have started to describe them as "bits of magic." These feature a lot in my "Peninsula" collection.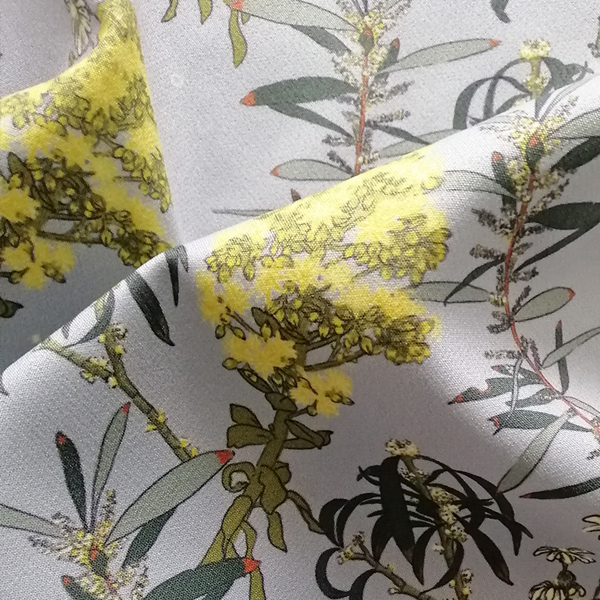 "Spring Begins – Sky"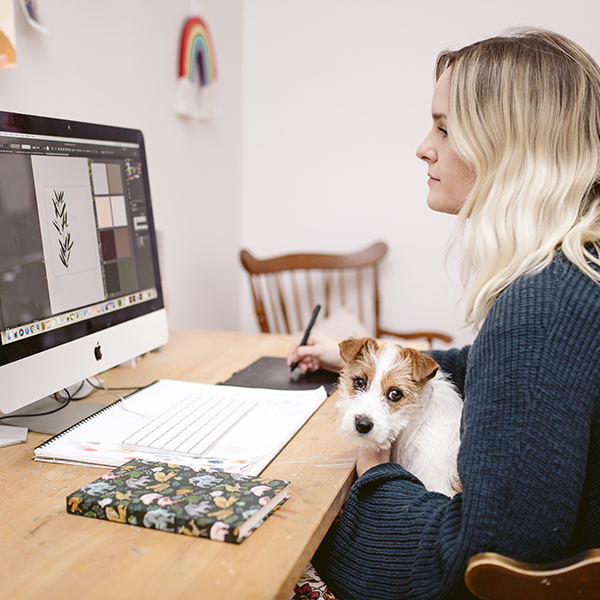 Rachel and her studio manager – Lottie the pup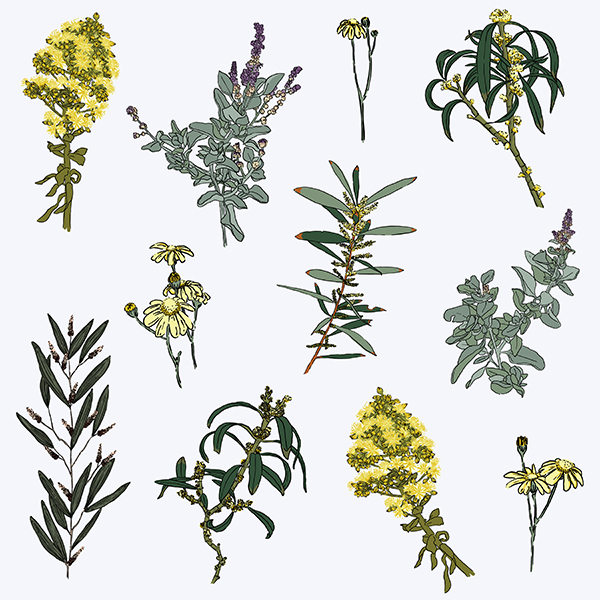 Floral illustrations for the "Peninsula Collection"
You can check out more of Rachel Darling's work at Rachel Kate Darling and via Instagram @rachkatedarling.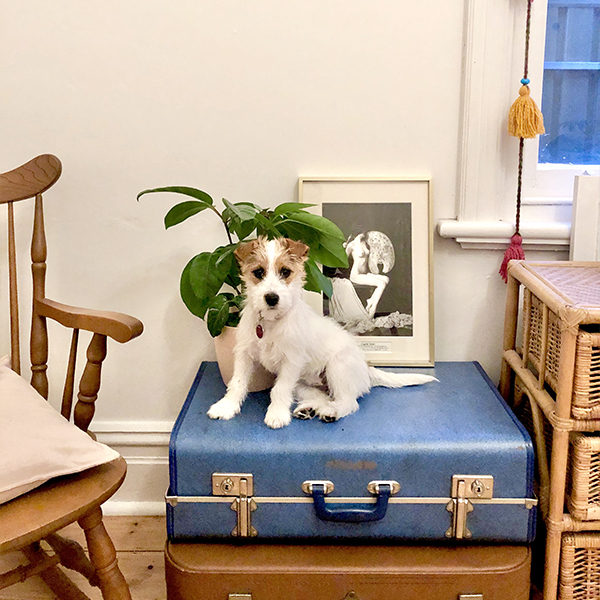 If you want to collaborate with us on The Designer Project and become part of this creative club, please apply! Send us an email with your portfolio and why you would like to be part of this initiative, and we will be in touch!