Snippets'. Chats with Creatives. We are back with series two! Here at Digital Fabrics we love everything print, pattern and colour and we love to know what makes designers tick. This second series is all about asking some fun and different questions and learning about the inspirations and ideas behind the artist and their work. We hope to inspire others by sharing snippets of these creative stories. We gave the artists and designers featured a varied and different set from series one list of questions to choose from so we will learn something new from everyone involved, should be fun!
Today on snippets we are talking to Stacey from Kalaii Creations who is an artist and designer who loves working with watercolour, creating textile art, and helping creative brands with their surface pattern and design needs as well as teaching workshops! She has a flair for colour and a style that is elegant, playful and enchanting.

Tell us a bit about yourself, your brand/label name what your creative practice is, how and when you began:
My name is Stacey and I established Kalaii Creations in 2016 when I was on maternity leave with my second baby. I needed a little bit of me time, and participated in a creative workshop and from there I was hooked! My creative streak was reignited. I was always very interested in drawing in my school years, and did art through high school, but lost track of it all during my later years. I am so glad to have found it again! I started by making an Instagram page, and sharing some of my artwork, and soon had orders coming in for custom pieces and I just decided to explore it all, and it has opened up a lot of doors for me. Now I host creative workshops with Workshop Brisbane, The Craft Parlour on the Gold Coast, in shopping centres, and I am soon to help teach a textile design workshop, with you here at Digital Fabrics which I am very excited about! Currently I focus on watercolour art, graphic design, textile design and creative workshops ranging from knitting, watercolour art and textiles. I can't wait to see what's in store for the future.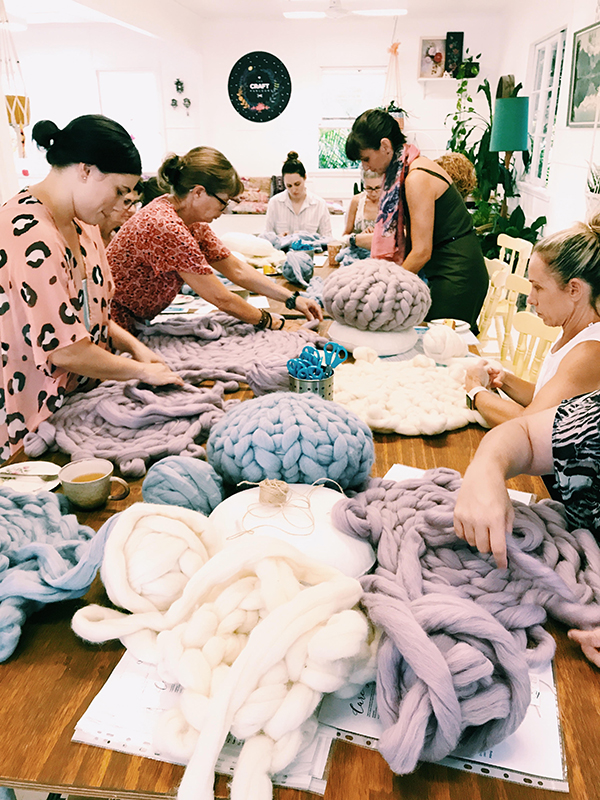 Where do you call home?
I have been based in South Brisbane, Queensland, for most of my life (I moved from NSW when I was just a baby).
What 3 words best describe your creative style.
Feminine, Boho inspired, Vibrant
Which part of the creative process is your favourite and why?
I love the initial stages of creating, when a client comes to you with their vision, and their inspiration, and you get a rush of exciting ideas and ways in which you can help them. I love being able to see what I will paint in my mind, and then how I can manipulate that in Adobe Photoshop or Illustrator and then still always be pleasantly surprised at the finished result.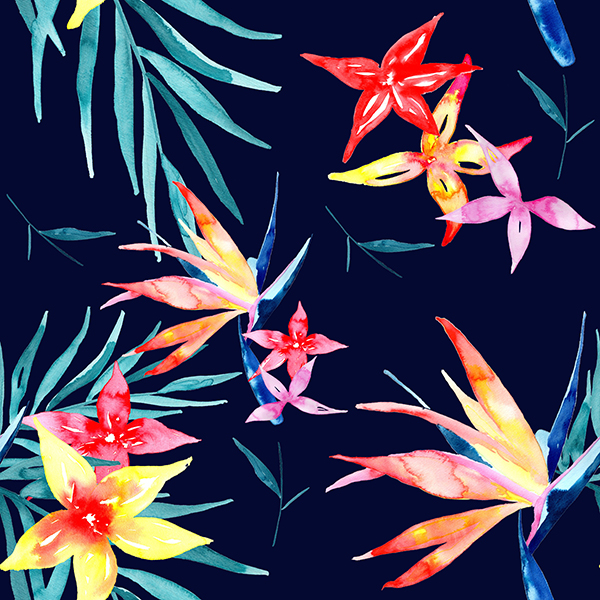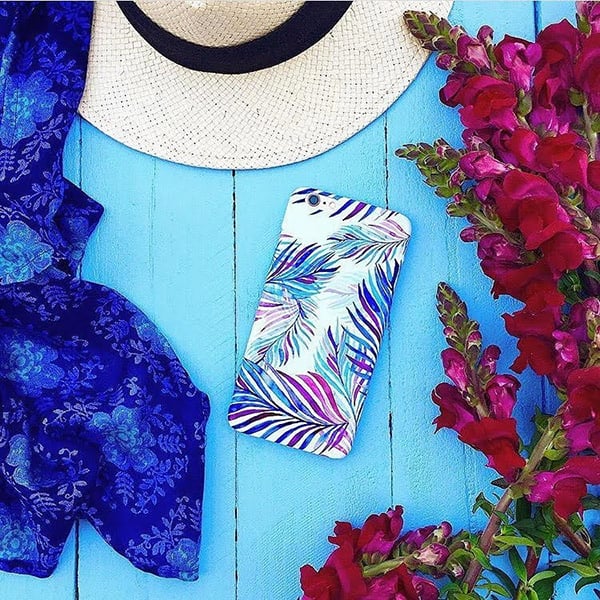 What does a typical creative day look like for you? How do you stay on plan and organised?
A typical day for me is a little bit of a hot mess actually! I have two kiddies under 5, and I also work at a Brisbane based university for 3 days a week and thus arrange my creative design work at varying stages around this. Mostly I work at night, once the kiddies are asleep and I host my creative workshops on the weekends. I stay on top of my workload by completing little bits every day, and stay organized by using a Passion Planner. I write down all my clients needs and deadlines, and I also write down all the personal designs, and tasks I want to achieve within my business, which keeps me focused!
What would your dream creative project look like? Who or what is your dream project, client or job? Tell us about why you would love to collaborate with them and what you find inspiring about their work.
I would love to further explore the possibilities of having my designs feature more on active wear and swimwear out in the market place. I would love to be custom creating designs for people left right and centre! I find it so exhilarating when you see your artwork making a product pop! I am so thankful to have been given the opportunity to work with Sarah from @saltysparrowbikini on her new line release coming later in the year. I would also love to work with @midoribikinis. I love their designs and aesthetics and feel my designs would fit well with this brand.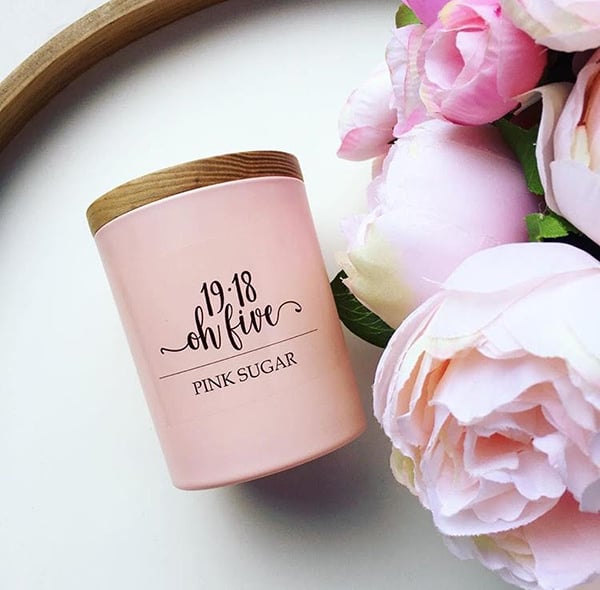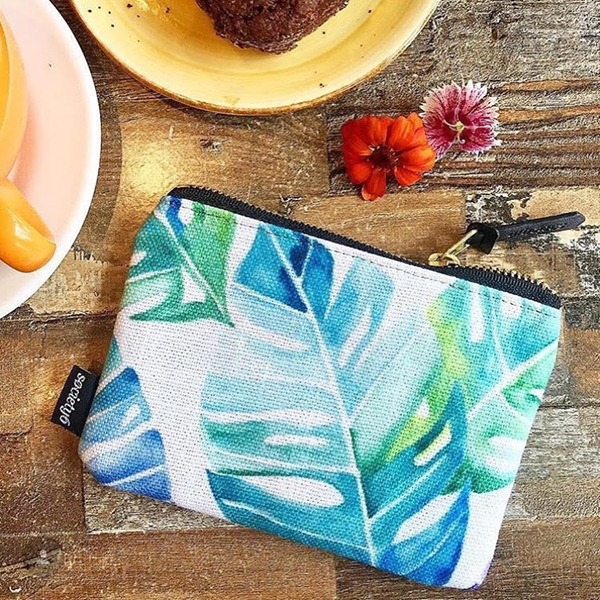 Which other artists/ designers/ makers, artists or creative people are you enjoying at the moment?
I am currently in love with @jessswan_art I love the colours she uses, the shapes, tones everything! It is mesmerizing watching her work!
Tell us about your creative space, what are your tips for keeping a creative studio space organised?
It is my dream to soon create a creative space. Currently I work from my dining table (I know there are many of you out there just like me) and I also have a very small old fashioned house which does not leave a lot of room for arts and crafts and product storage. I use a combination of storage draws and desk space to stay on top of my organisation at home. I am hoping soon to extend our house for multiple reasons, and I may just sneak in a little studio while I am at it!
What has been your proudest creative business achievement to date?
My proudest creative business achievement to date and a dream come true is an upcoming swimwear design project I have been able to assist with. Sarah from Salty Sparrow Bikini (@saltysparrowbikini), has chosen my designs to feature on her first swimwear line which I am over the moon about! I am also super excited to be working with Jemma from Newymummyblogger on the designs for an upcoming project she will be releasing soon. But I will keep that hush hush for now 🙂 Another major achievement for me is being able to work so closerly with Digital Fabrics to help teach textile design classes. I keep pinching myself about this amazing opportunity!
Tell us about how you get your creative juices flowing, what is your process?
I love speaking with new clients about their design ideas and inspirations, as often their ideas require me to push my artistic and creative boundaries each time. They make me think outside the box and think of ideas/combinations that I would not have ventured into, if it was not for their influence! This is my favourite part! Then I usually research their inspiration and competitors to get a vibe for the type of project I am working on and then I get to creating. I usually see the end product first, and then work towards creating the elements to bring this to reality.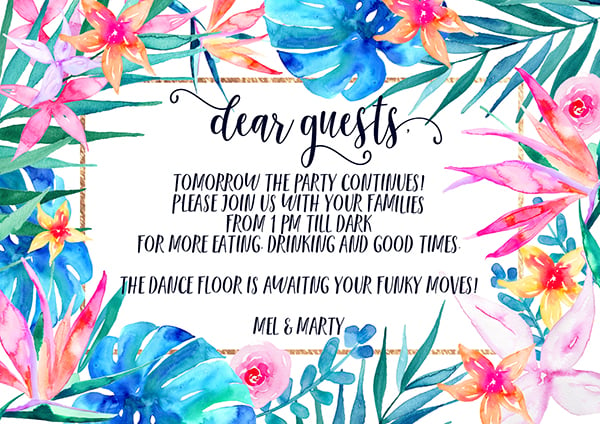 What projects or collaborations from last year stuck out, good or bad and what is coming up this year that you would like to plug!
I have loved working with Workshop Brisbane, The Craft Parlour, Sarah and Jemma, and also Lauren from @cocokini_ (another bikini designer who has also featured my designs)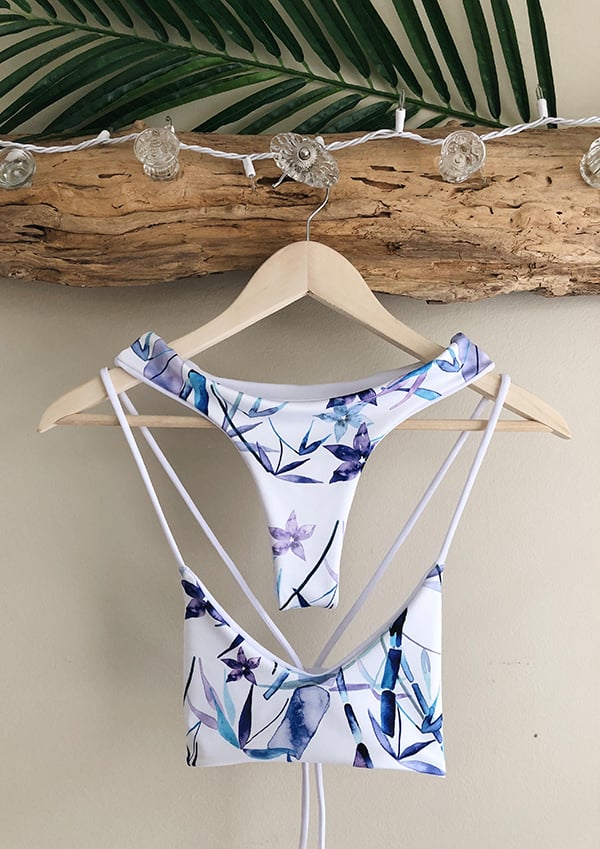 I am super excited to further develop my relationship with Digital Fabrics and help by teaching textile design class for beginners, and I look forward to printing some more fabrics for some special pieces I have in mind. Watch this space! My next venture is the release of a cute little day clutch, great for the beach, where I have collaborated with Kate from  @blue_eyed_girl_creations who has helped to sew the clutches for me. I can't wait to see what people think of them.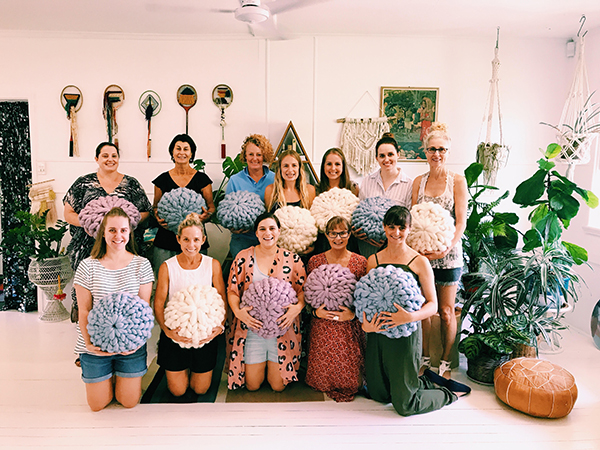 You can follow what Stacey is upto: Website, Instagram, Facebook