We had so much fun creating our last collection we thought we'd release another range of beautiful fabric prints dedicated to florals. This time round we completely changed our creative process to deliver fabric prints that felt entirely different to the soft, inky designs of the Palamporia Collection. Introducing our new Folk Flora range, which is available now in our Fabric Shop.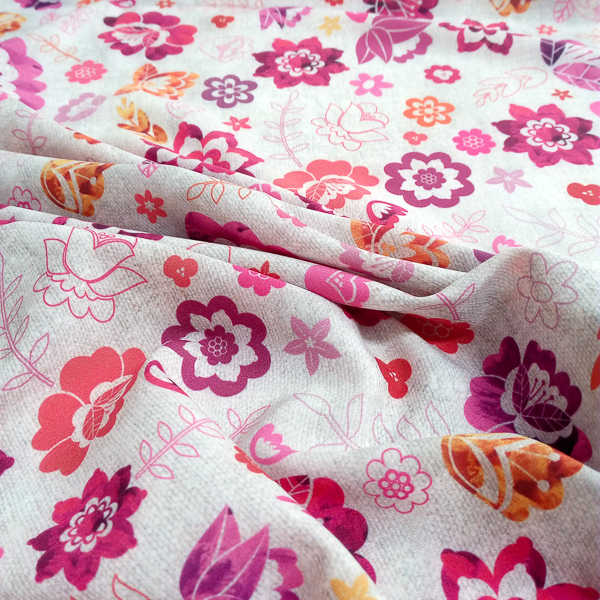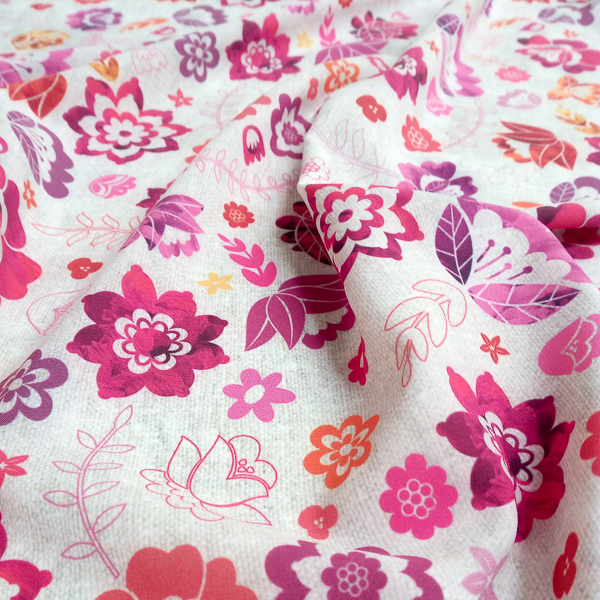 To make sure we were creating floral motifs that felt new we put the watercolours away! This time we wanted to focus on the textures and line work that could be achieved by working digitally only. This does unfortunately mean that we don't have any gorgeous process illustrations to share, however we think the end results are stunning enough!
We began by collecting images of flowers to draw from, as well as endless scans and photographs we'd gathered of interesting textures. We drew our floral motifs digitally, giving them crisp sharp lines and overtly simplified shapes reminiscent of retro floral forms.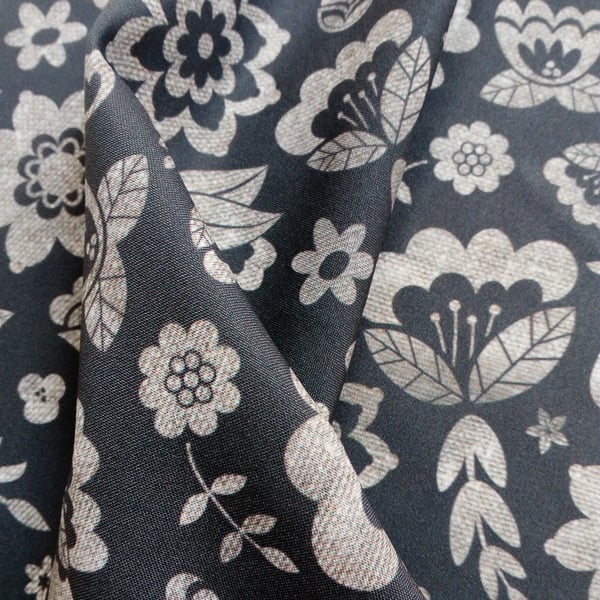 We then began to play with our gallery of photographs and scans. These images were manipulated, distorted and layered to come up with interesting designs to use to fill our floral motifs. Some designs, such as 'Kaleidoscope Garden', layer several of these digital textures to create a really rich patchwork, whilst others like 'Stormy Blossom' choose to showcase just one gorgeous texture. The strictly digital process of drawing, cutting and collaging resulted in designs that had a vintage flair, so accordingly we chose a warm colour palette that reflected this outcome.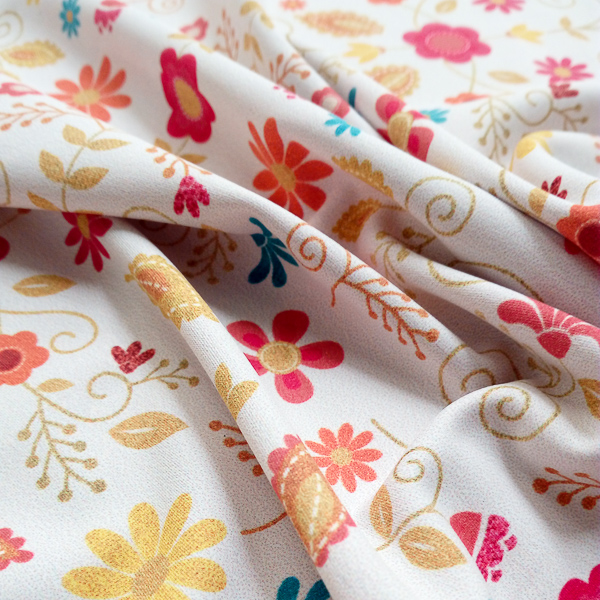 With so many of our prints starting with hand-drawn elements it was refreshing to try a whole new process with a different set of restrictions and possibilities. The Folk Flora Collection creates retro feeling designs for the digital age, and can work for both fashion and interiors applications.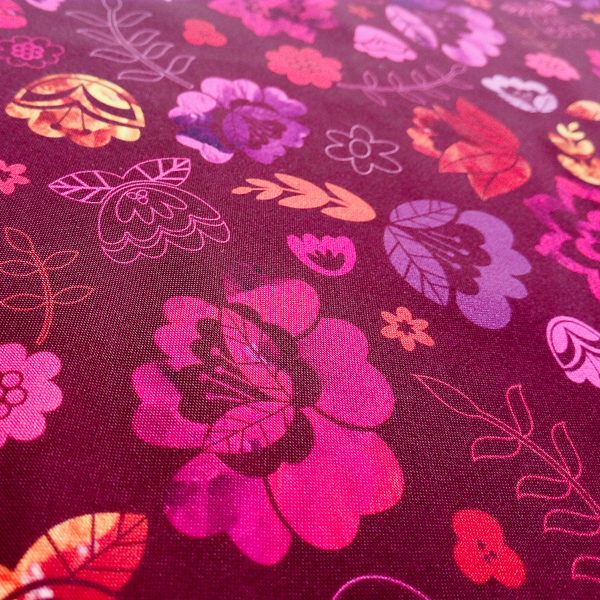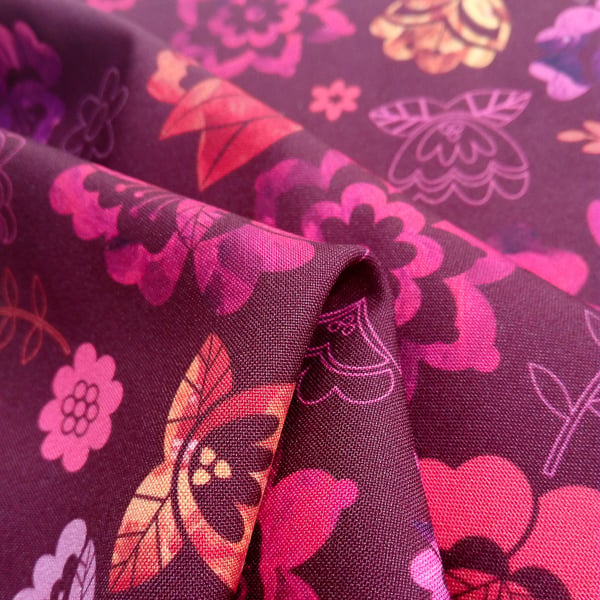 We'd love to know what sort of project you think this range would be perfect for – so get in touch! Designs are available in our Fabric Shop now.