The third creative powerhouse to feature in The Designer Project is artist and designer Anna Markula. As part of the instalment Anna has made a range of her captivating designs available in our Fabric Shop online and we are so thrilled to be able to offer these for printing on any of our stock fabrics! Anna herself has put together this blog which invites you into her creative studio to see what goes into Girl and the Deep Blue Sea designs.
Hi everyone! Anna here from Girl and the Deep Blue Sea – I'm so excited to have some of my pattern designs available through Digital Fabrics. Girl and the Deep Blue Sea is all about fun, vibrant, tropical vibes and I hope you enjoy this blog post about my design process.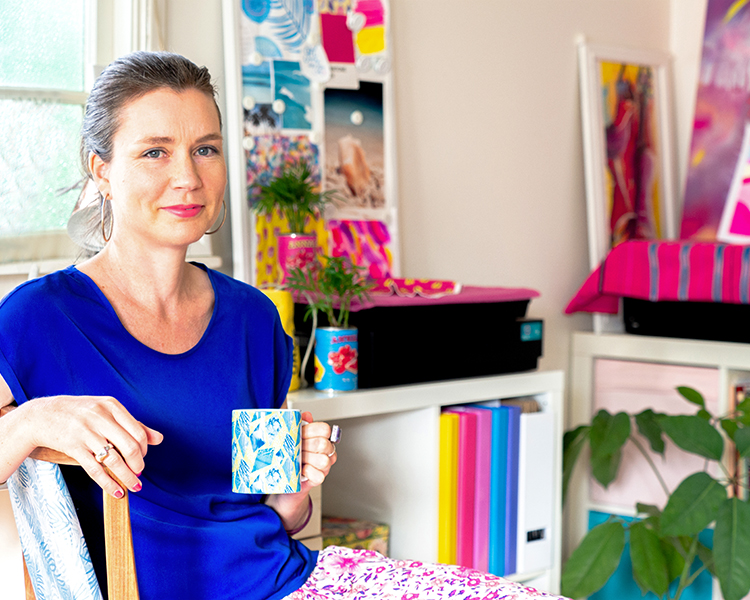 Anna Markula in her studio
I created Girl and the Deep Blue Sea to allow an escape from the everyday…. a shimmering, vibrant, lush, neon-esque tropical island surrounded by crystal clear waters bursting with colour and life!
My goal with my designs is to capture a certain feeling or a fleeting moment, like water ripples in the sun, or that overwhelming joy from dancing to your favourite song.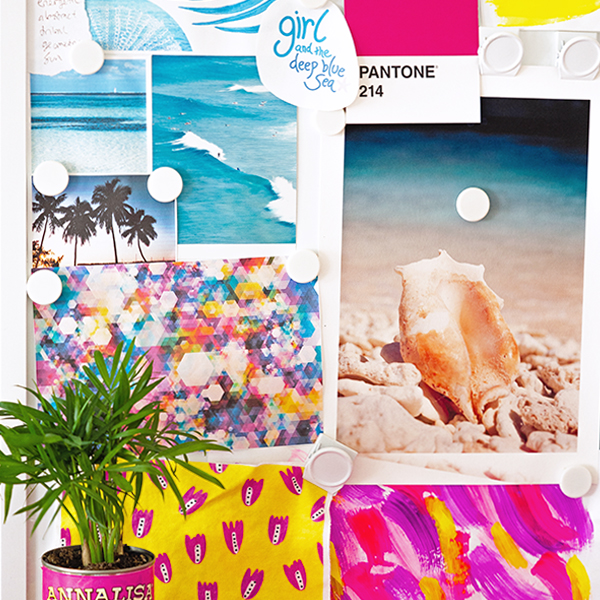 One of Anna's many moodboards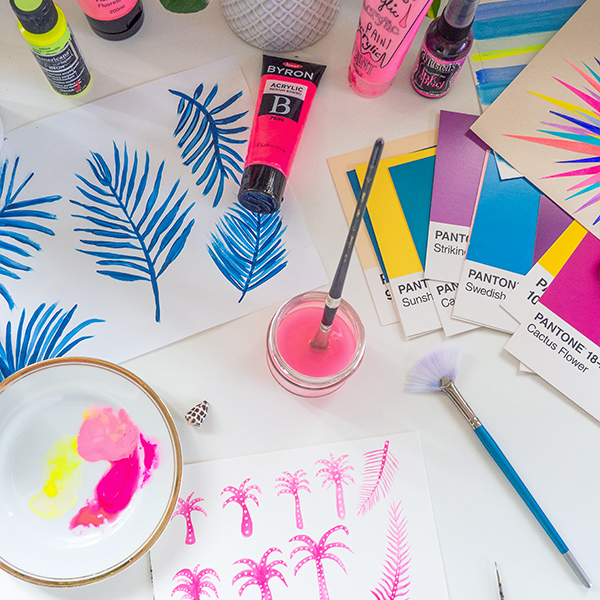 Anna's creative space
I love creating Pinterest boards with images that capture the feeling of Girl and the Deep Blue Sea, and often gain inspiration for my designs from this. I also have a huge photographic library from years of travelling, and am constantly inspired being outdoors in nature, especially at the beach or snorkelling a coral reef!
I work with a variety of mediums, mostly acrylics and watercolours. I love to experiment with different art materials to get a particular look I am after.
I like to work from a moodboard, but will often see (or dream!) the final design in my head and then I will work out how to create it.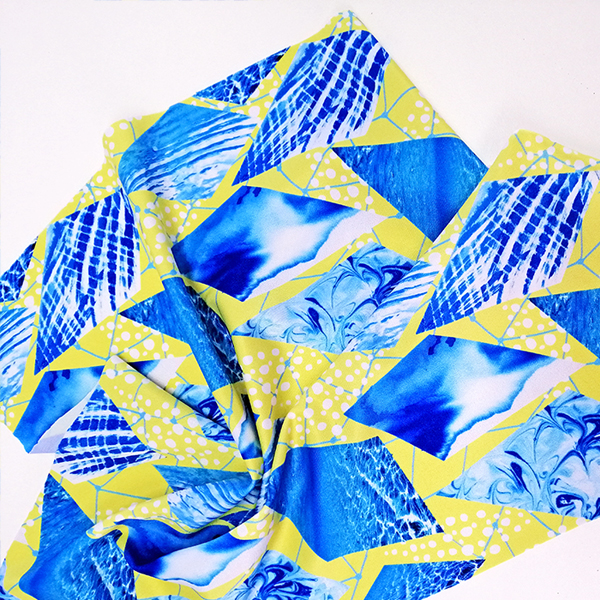 'Blue Diamonds' design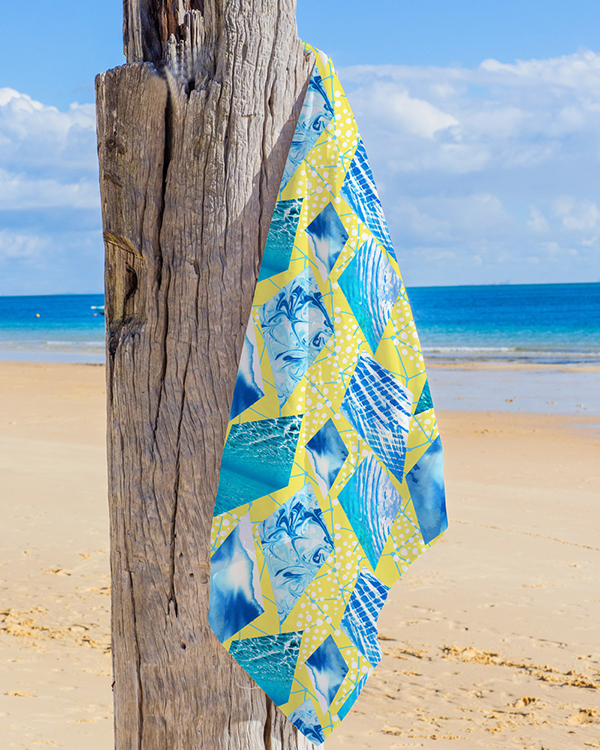 'Blue Diamonds' design used for a beach throw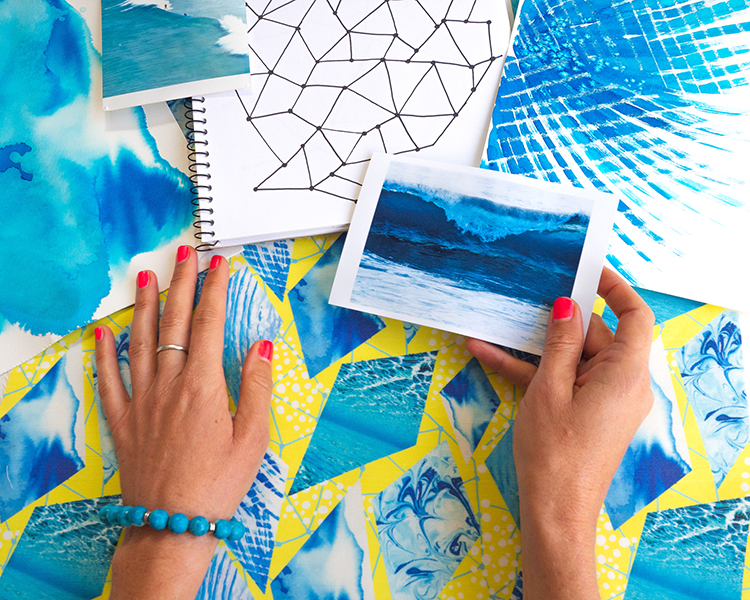 Process work for the 'Blue Diamonds' design
When I'm ready to start a new design, I set myself up with my moodboard images, some fun music (like Pnau), and the colour palette and art materials I want to work with.
I love to then spend a few hours just painting and creating lots of motifs – and usually drinking lots of green tea too!
Creative process behind the 'Palm Swirl' design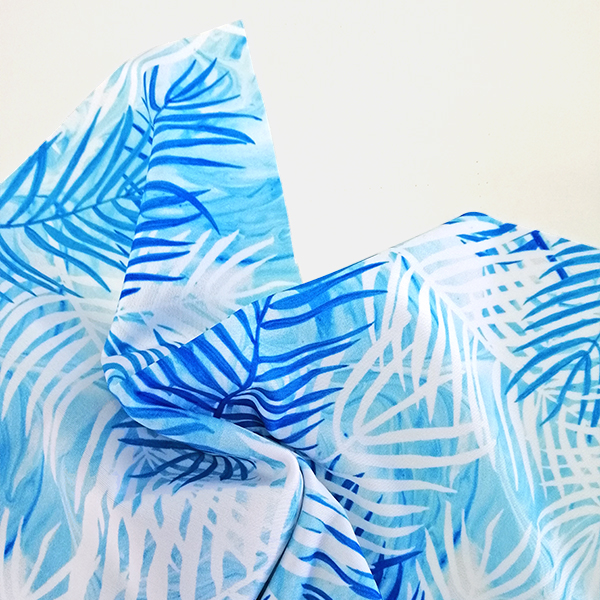 'Palm Swirl' design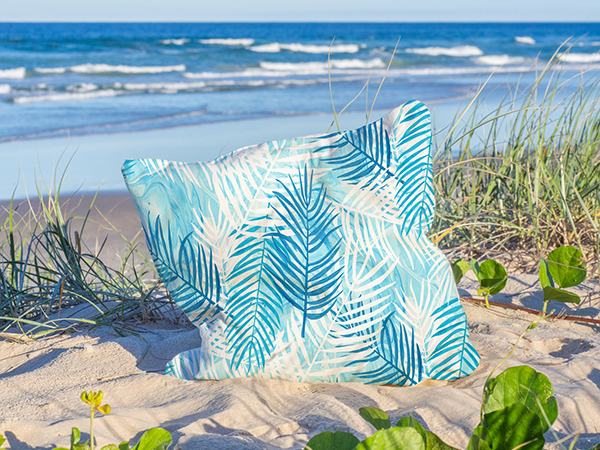 'Palm Swirl' design used for a cushion
I then scan everything into Photoshop and start the fun part of turning the motifs into a repeat pattern. I will often layer my artwork with photographs to create a unique design, or sometimes I will create a design purely from my photographs such as Blue Lagoon.
The absolutely most exciting part of the process is seeing my designs in real life as lovely fabrics, and imagining what could be created with them.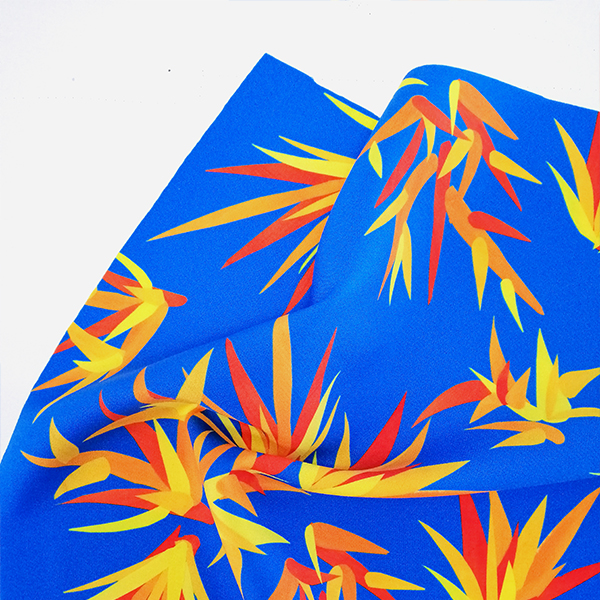 'Bird of Paradiso' design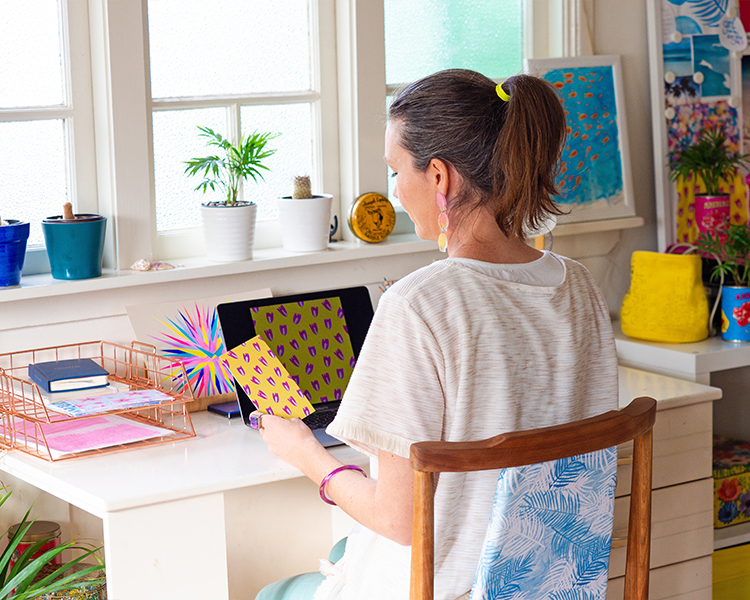 Anna at work in the studio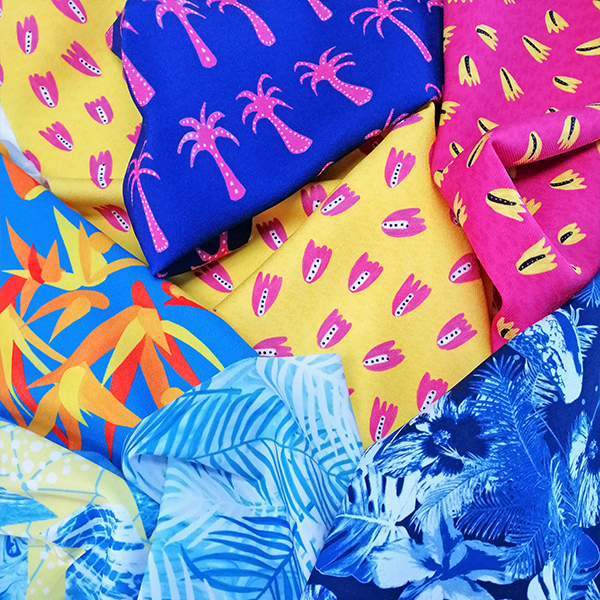 Anna's 'Summer Nights' Collection
I hope you enjoyed this blog post, and that you are inspired to bring some Girl and the Deep Blue Sea into your life!
If you want to collaborate with us on The Designer Project initiative and become part of this creative club, please apply! Send us an email with your portfolio and why you want to be part of this and sure, I will be in touch.