It's been an absolute blast sharing the playful work of Lillie McDonagh for our current instalment of The Designer Project and we hope you've fallen as in love with her designs as we have! The Sydney-based designer creates illustrations and print designs which feature quirky hand-drawn motifs which celebrate everyday simplicity. We're so thrilled to have Lillie's "Lil' Bit of Sunshine" collection available in our Fabric Shop and are keen to see all the inventive ways our fabulous customers will use them! As part of Lillie's feature the designer has also put together a guest blog which details her typical creative process as well as the things that inspire her! We've shared the blog post below so keep reading to find out more about Lillie and her charming designs!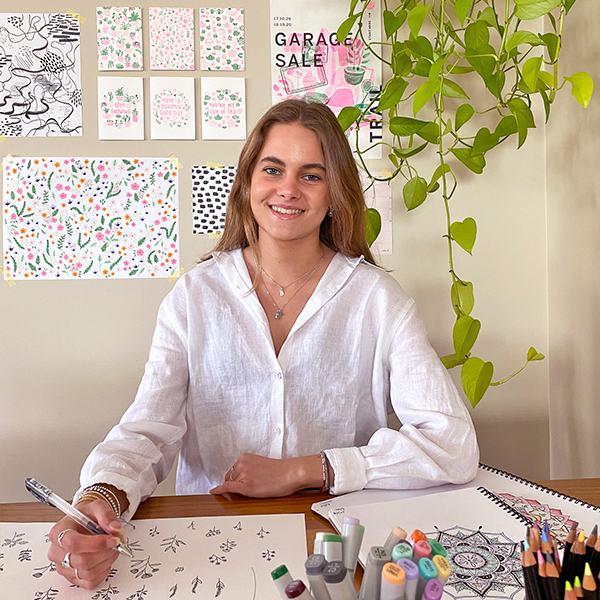 Lillie McDonagh
Hello! I'm Lillie, or Lil' Designs – the designer behind the new Digital Fabrics collection "Lil' Bit of Sunshine". I am super excited to be sharing these print designs with you. I hope they add a lil' bit of sunshine to all sorts of amazing DIY projects!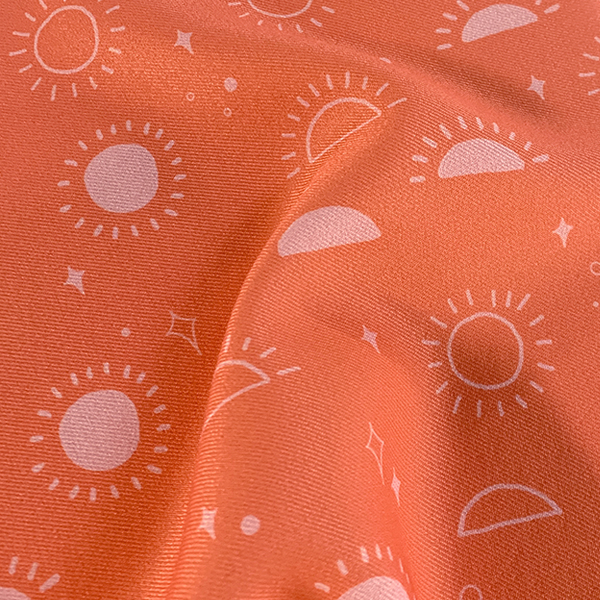 "Summer Sunset"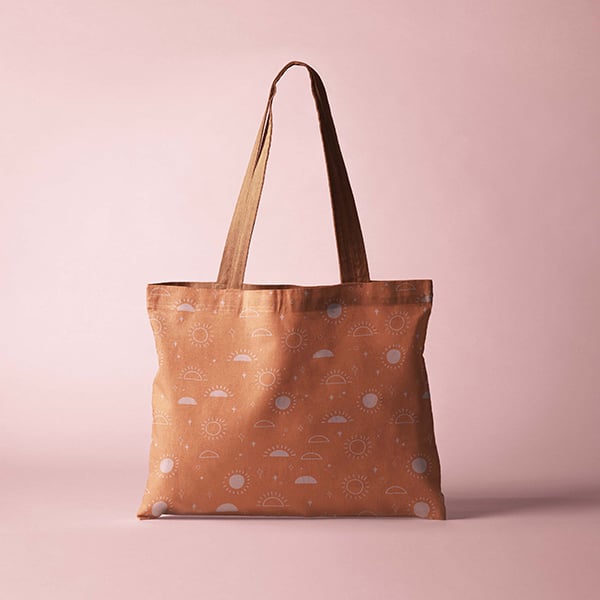 "Summer Sunset" Tote Bag Mock-up
The pattern designs in this collection feature warm colours and playful illustrations that all started as small sketches and doodles I made of little things that I think bring joy – sunsets, stars, flowers. I love creating simple line-drawings and turning them into fun designs for greeting cards and print designs, and even just to share on Instagram to spread a little creativity!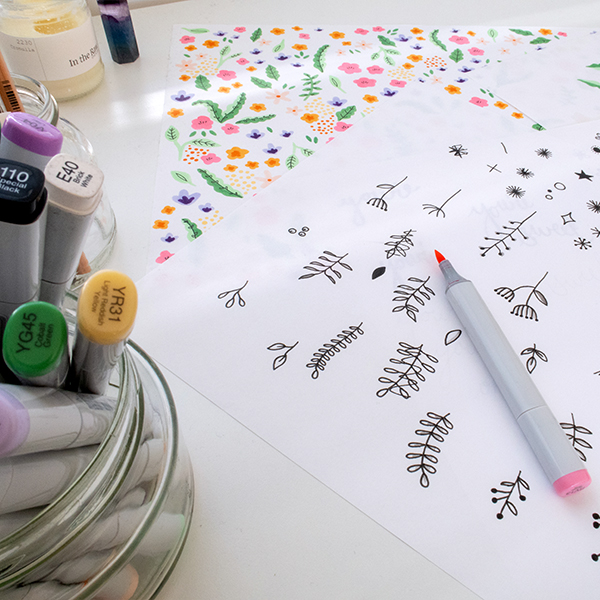 Lillie's pen and marker illustrations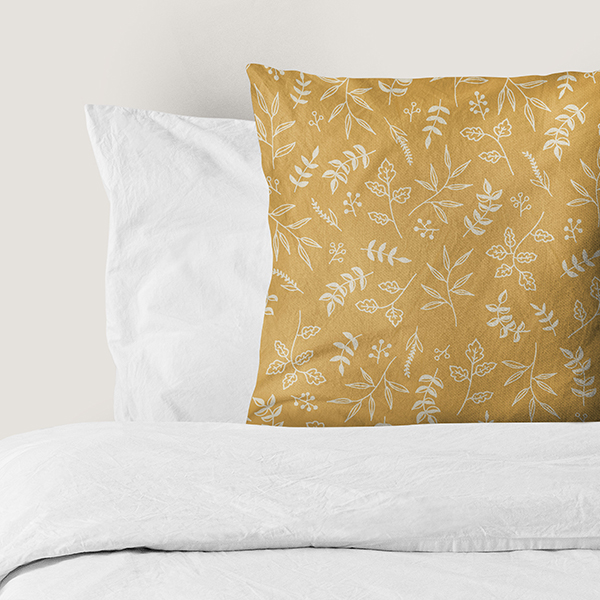 "Autumn Leaves" Cushion Mock-up
One of my favourite creative exercises at the moment is drawing something in as many different ways as possible. Whether it be flowers or stars or rainbows, it really gets you thinking and experimenting, finding ways to draw these things in a way that's unique to you and your style. Then I'll see what I can make them into! These patterns are pretty much a product of this process, with "Spring Blooms" featuring all different types of flowers, and "Autumn Leaves" lots of different leaf motifs. This is my favourite way to work as it creates nice variation and adds that hand-drawn feel to the finished pattern or design.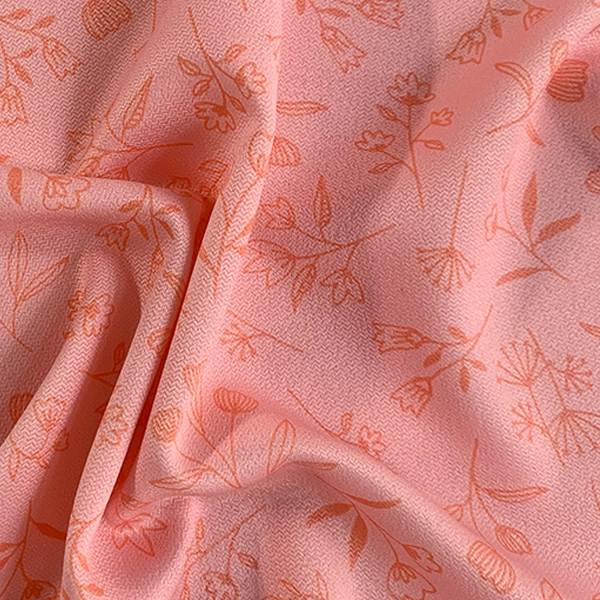 "Spring Blooms"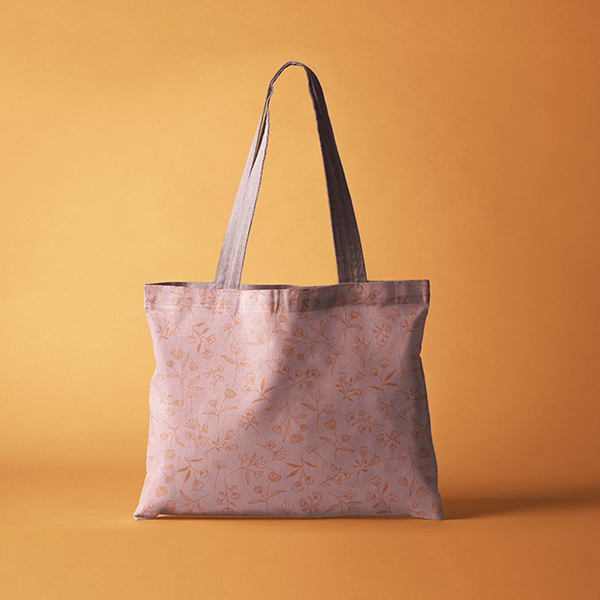 "Spring Blooms" Tote Bag Mock-up
My designs always start out as pen on paper. I find it's the easiest way for me to feel free to experiment and make mistakes as nothing has to be perfect right off the bat. I have about a million different weights of felt-tip and gel pens, and lots of different brush pens and markers that I like to experiment with while I draw. Then I'll scan them in and clean them up a bit, and that's where the patternmaking begins! Personally, I really like patterns that are random and fun. Not so structured or repetitive, and have a really hand-made feel to them. I think it adds so much character to the final product!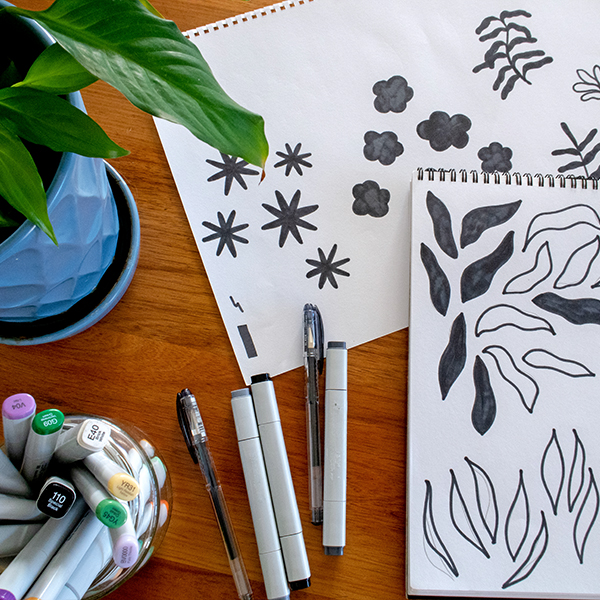 Lillie's marker illustrations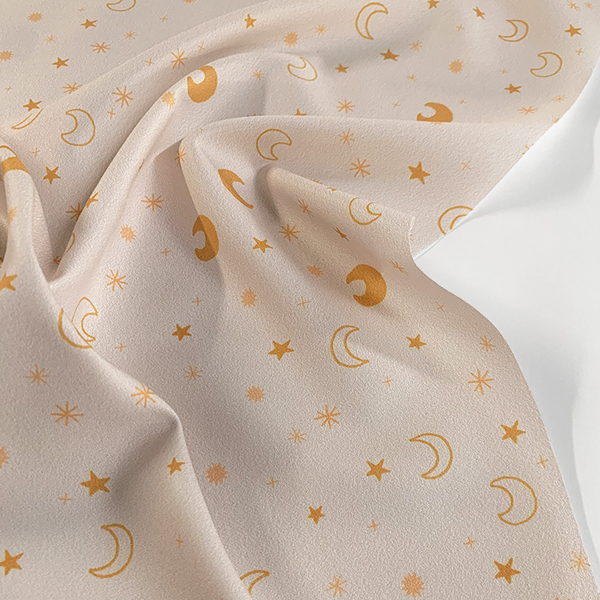 "Golden Moon"
These designs are perfect for your fashion and interior projects, bound to bring some warmth and add a little bit of joy. I hope you love them as much as I loved creating them!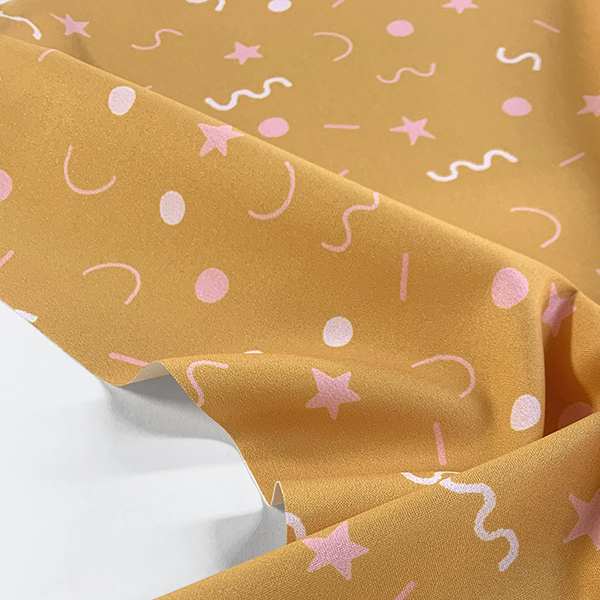 If you want to collaborate with us on The Designer Project and become part of this creative club, please apply! Send us an email with your portfolio and why you would like to be part of this initiative, and we will be in touch!