This year's big chill has had us dreaming of warmer climates, and in anticipation for sun drenched adventures and hot summer nights, our design team has been working hard on a new range of exotic prints for our fabric shop. We are very excited to introduce our new Animalistic Innocence Collection.
To create this playful range we we're taking creative cues straight out of the Jungle Book, and wanted to create a visual narrative around the serene beauty of temperate forests, the thrill of being wild and the romance of being far away from home.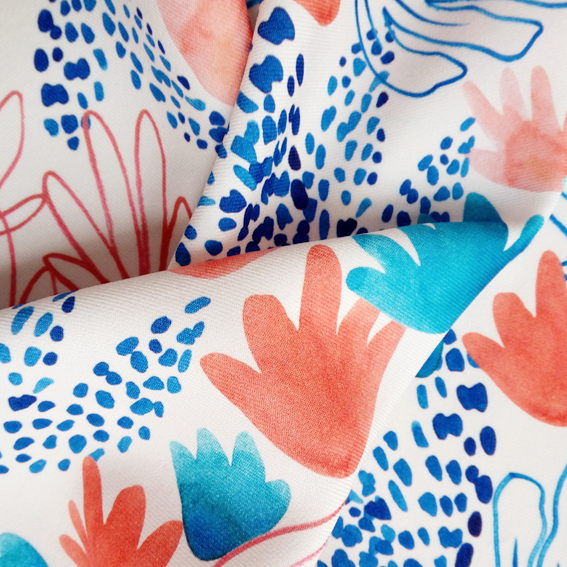 The gorgeous jungle inspired artwork for this range was painted using both inky watercolours and rugged dry brush techniques to create a variety of textures, line and form. It was important to maintain a naivety to the style of the design elements to give a sense of child-like wonder and curiosity.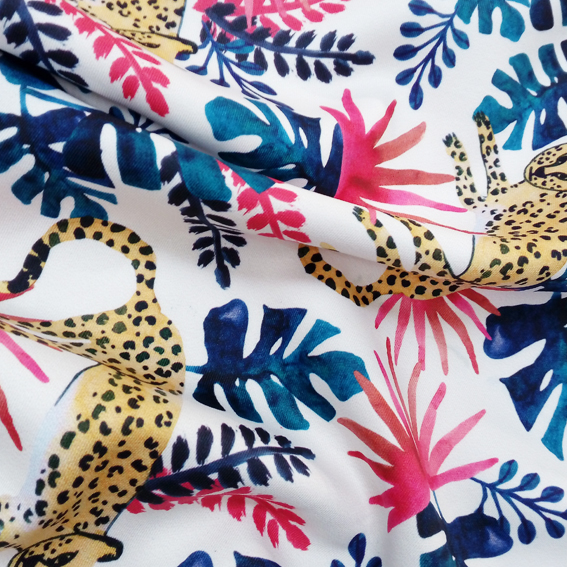 Colour was central when designing this collection and a palette of luxurious greens, blues, golds and blush pinks were chosen. All of the motifs were then digitally manipulated and layered to create lush repeat patterns, full of interest and drama.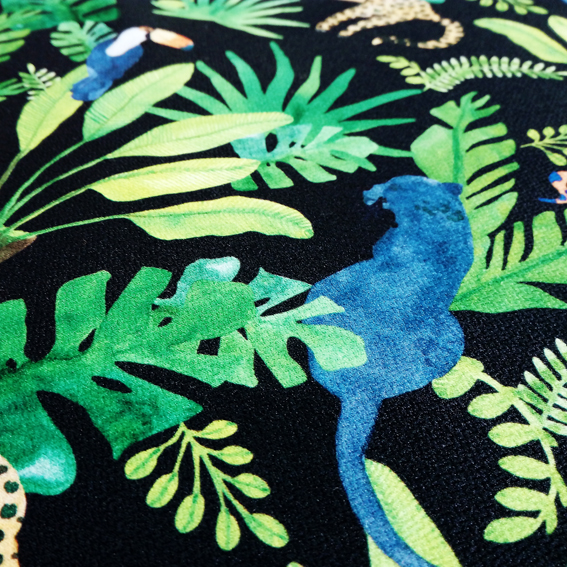 The Animalistic Innocence Collection has been designed to help you shake off those winter blues by taking you off the beaten path, so go wild for your next DIY textiles project and let our playful range of prints stir up some creative instincts. We'd love to know what you think these designs would be perfect for so get in touch! Prints are available in our Design Library now.