Stripes are an absolutely timeless design staple! But with them always being in style it's easy to sometimes forget just how fabulous and versatile they are. Here at Digital Fabrics we wanted to shine the spotlight on stripes again, and have created a gorgeous range of prints that re-imagines classic stripe designs – introducing our Stripped Back Collection.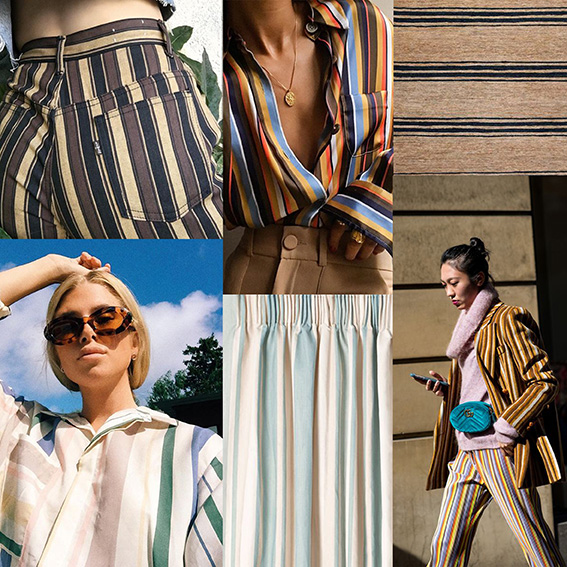 Our most recently designed textile collections drew focus to luscious textures and the organic nature of hand drawn motifs. What better way to keep things interesting than to launch a series of designs that celebrates crisp lines, formal shapes and a timeless aesthetic. It was crucial to adopt interesting considerations of both colour and form since we were working in the continuous design space of 'stripes'. Not only did the designs need to feel fresh, it was also essential to create a diverse collection to avoid designing prints that were too similar to each other.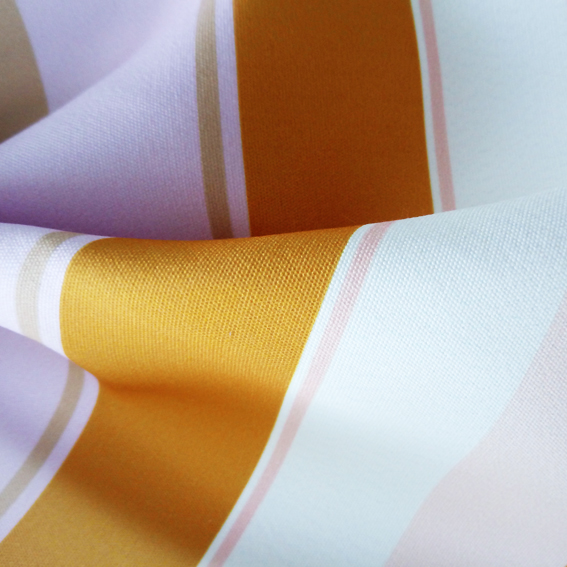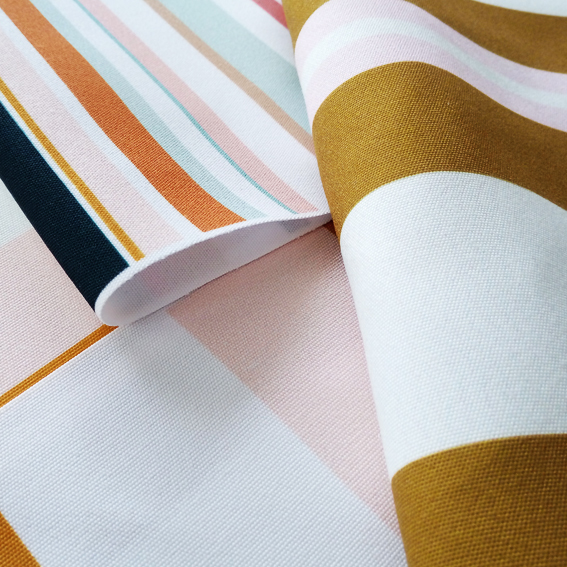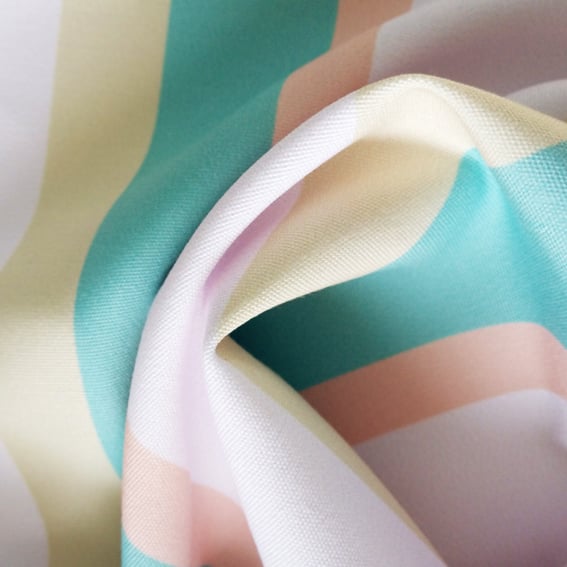 Variation in band width was key in generating a distinct range of textiles. This allowed us to develop wide, colour-blocked styles as well as contemporary revivals of the pinstripe. Colour was also a major element when it came to designing striking stripe prints. The collection re-imagines neutrals, using soft blush pinks in the same way that you would typically use brown and cream colours. The range pairs these neutrals with dreamy sorbet inspired hues, bold mustards and deep navy accents.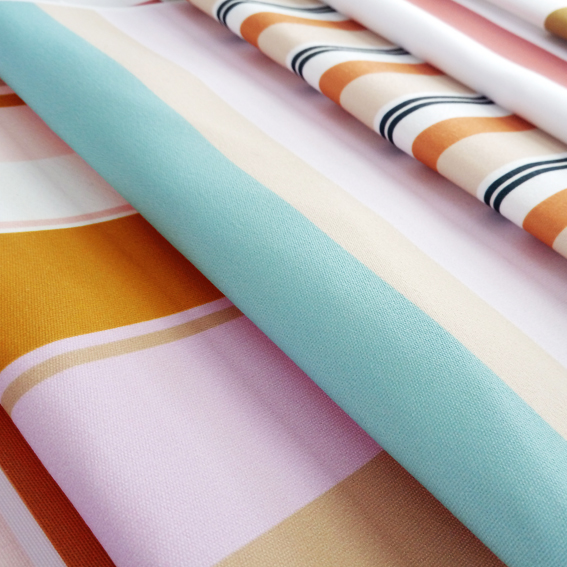 The collection features prints which are both minimal and edgy, with some designs undeniably inspired by the rich history of stripe patterns in print design. These designs would be fabulous in both the home and the wardrobe, and we can't wait to see what you do with them!
The Stripped Back Collection is available for purchase in our Design Library!