Hello 2019 – we hope everyone is feeling refreshed after the break! We know it can be hard staying motivated after taking some much needed time off, so to help keep everyone on track with making 2019 a year full of creativity we've launched a brand new range of textile designs that feel summery, fresh and timeless. Introducing our Palamporia Collection.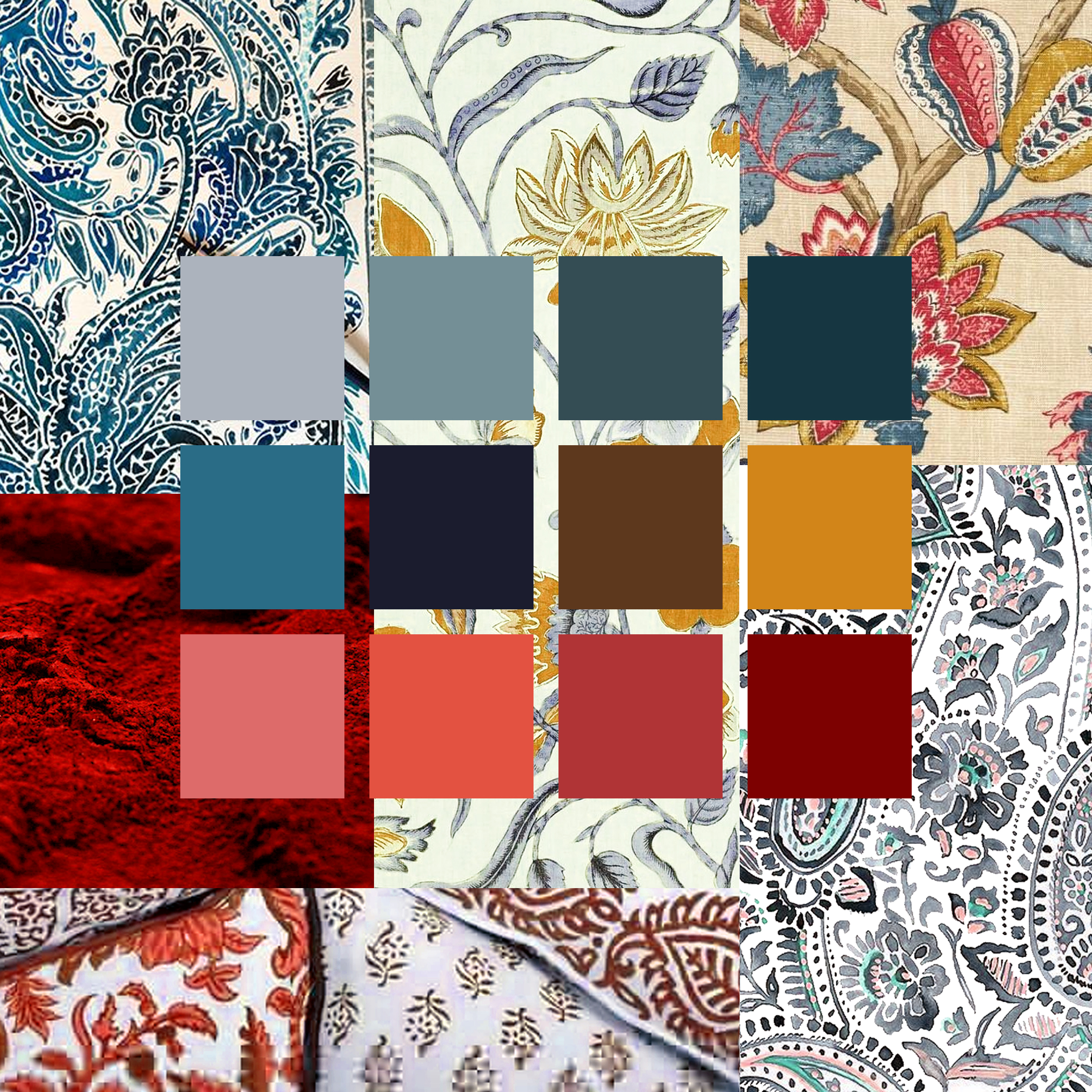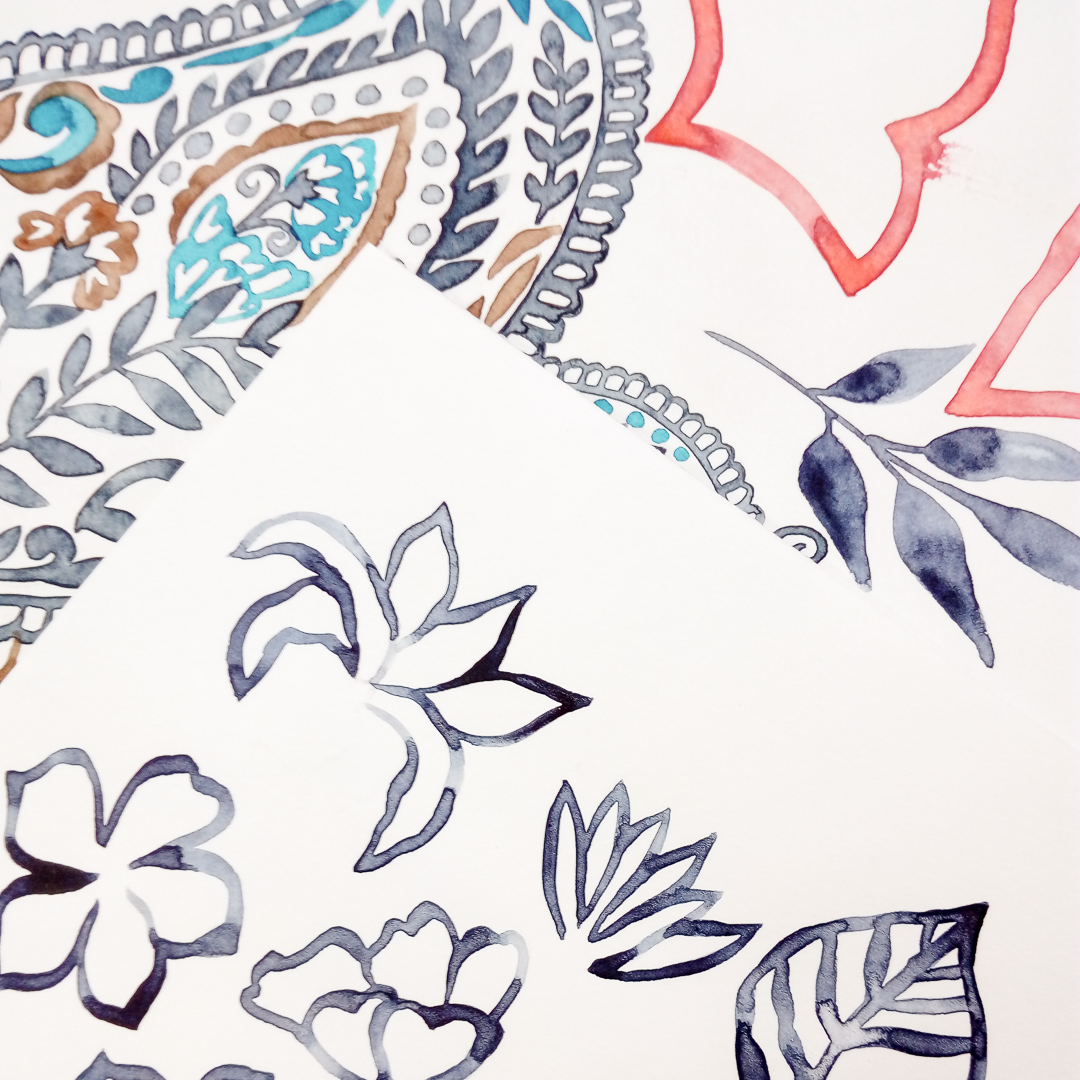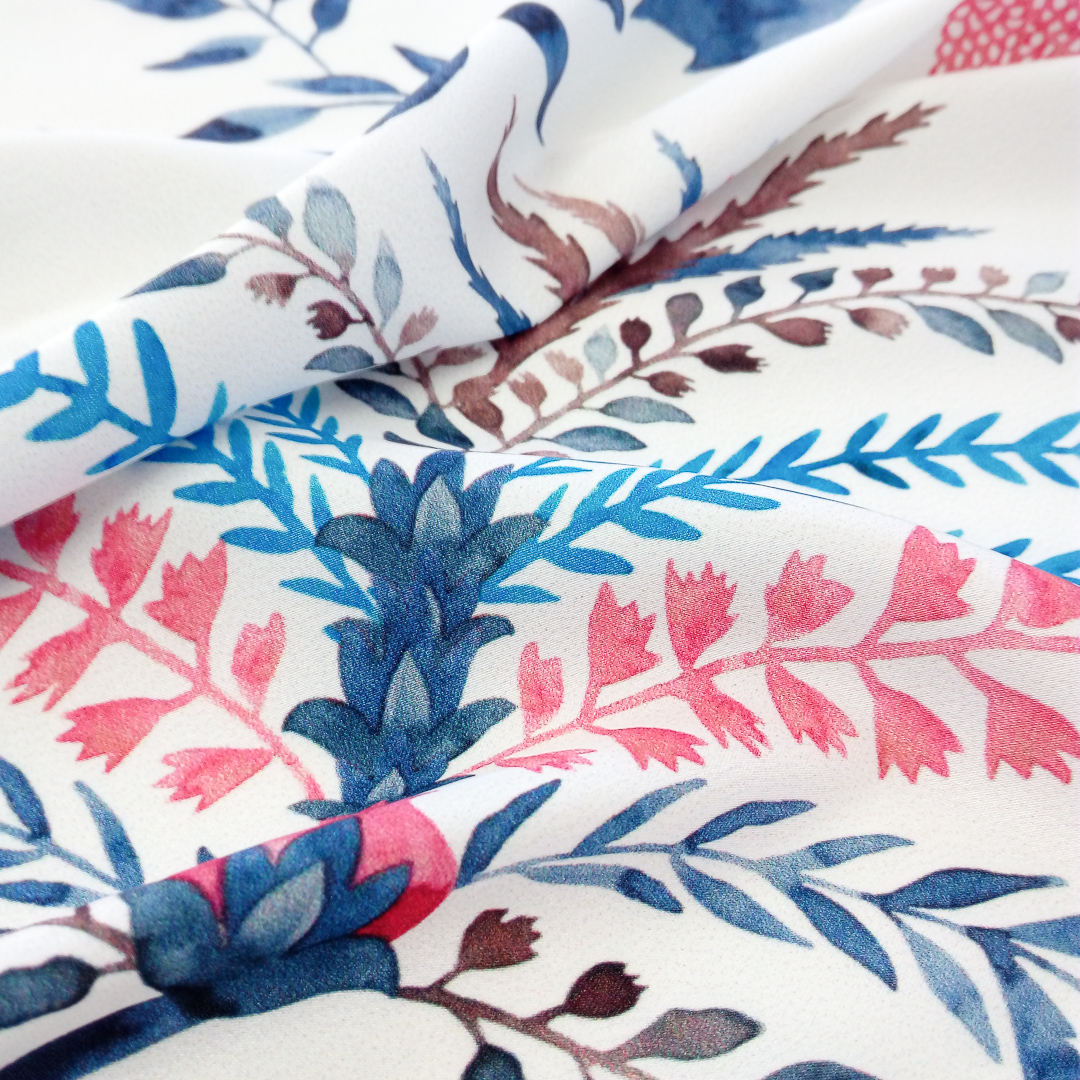 When embarking on designing a new range we found ourselves being drawn to the intricately detailed and beautiful tradition of Palampore textiles. These textiles were common across India during the 18th century and often featured hand-painted and hand-dyed designs depicting botanic motifs.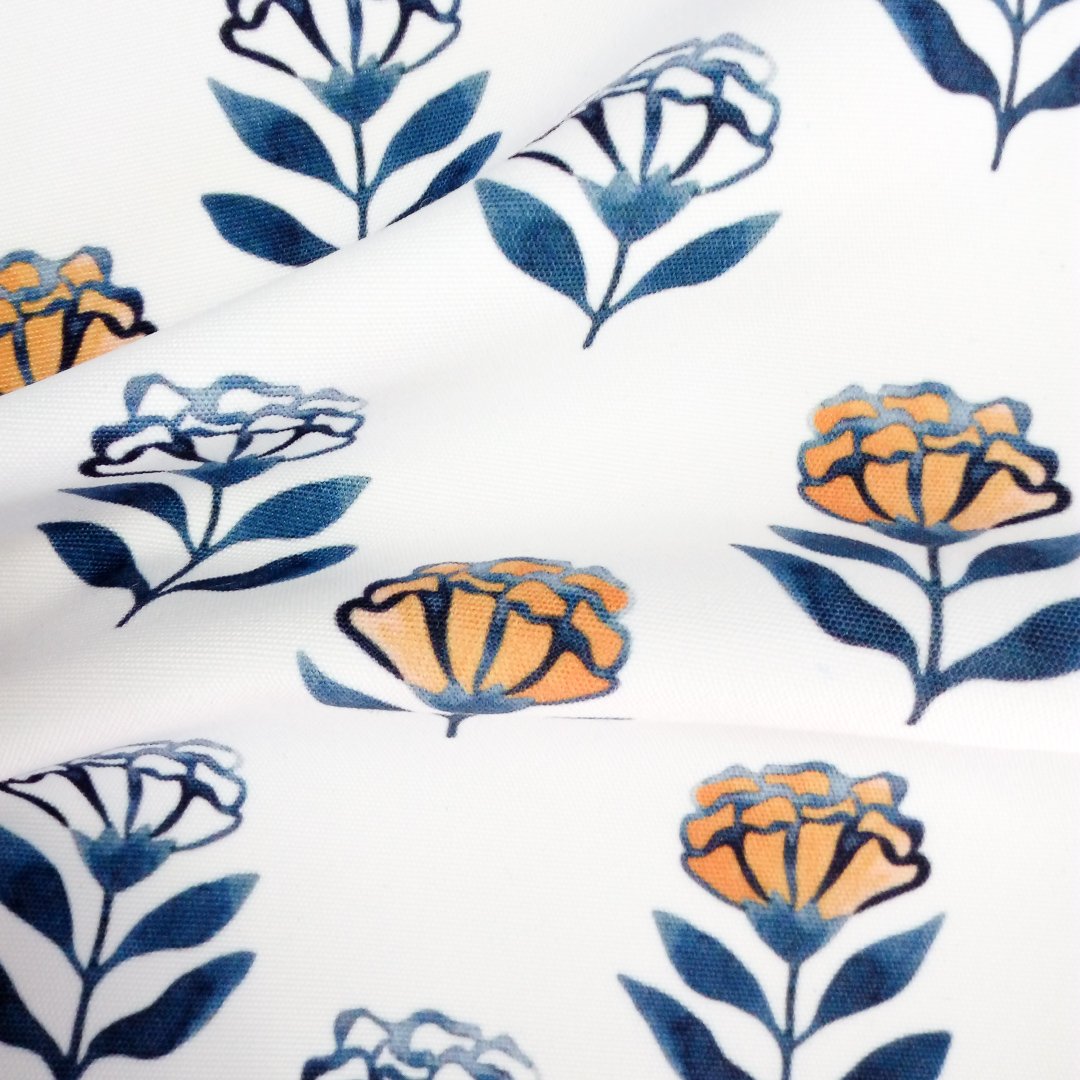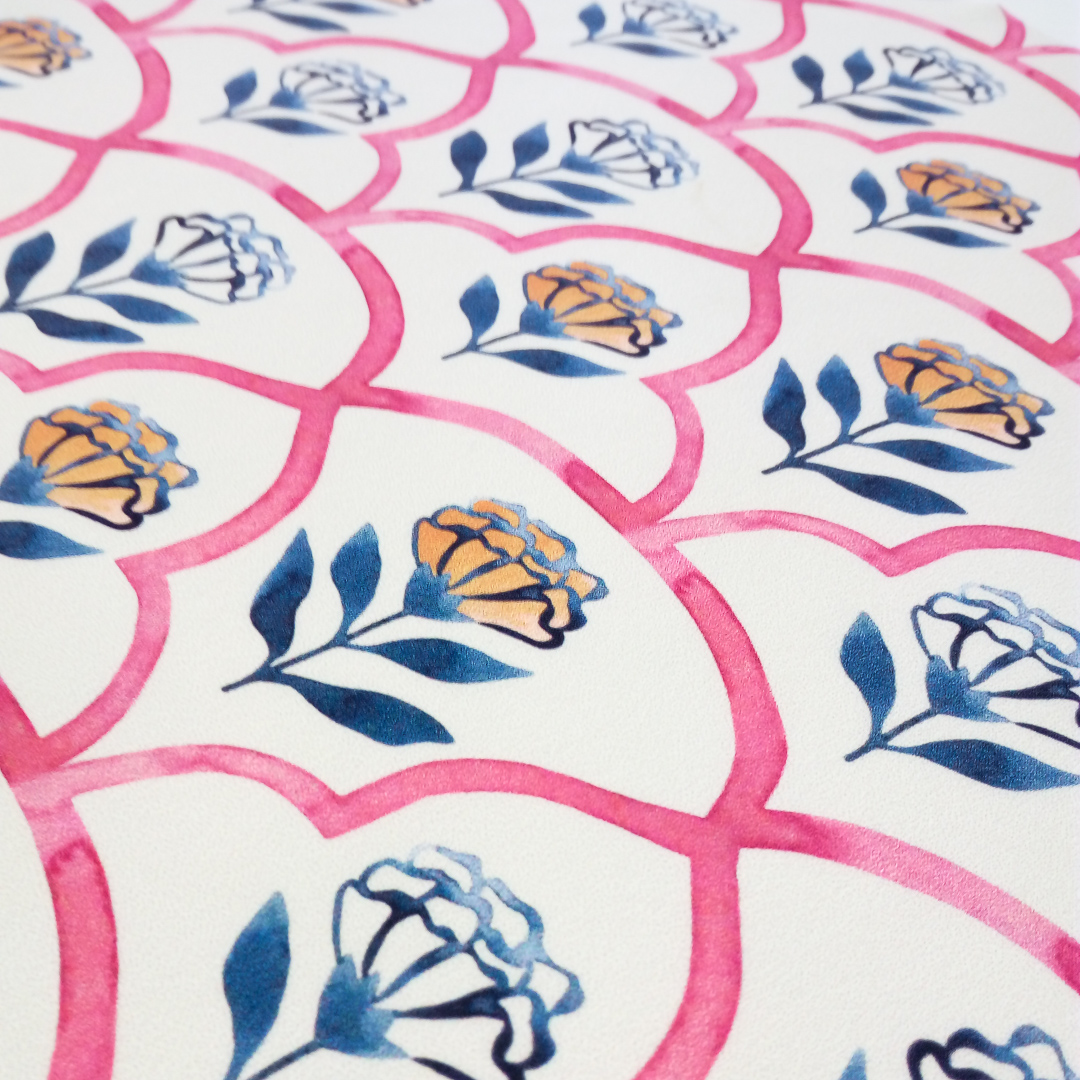 The creative process began by collecting gorgeous reference imagery and local flowers to draw from, and then illustrating the motifs in pencil. A warm colour palette was then selected inspired by colours commonly found in natural and vegetable dyes, such as indigo and turmeric. The painting of delicate floral motifs using water colours then became a worthwhile labour of love.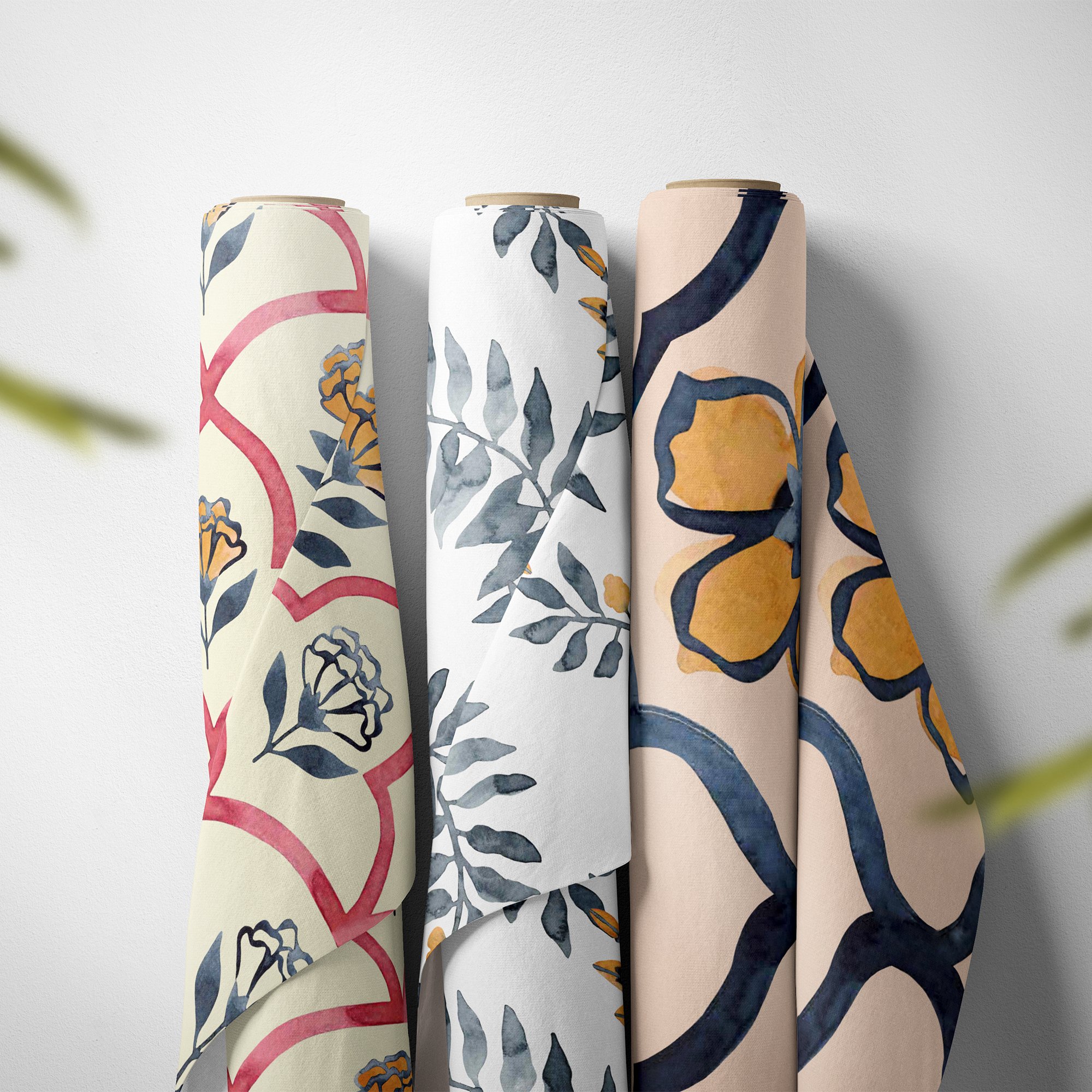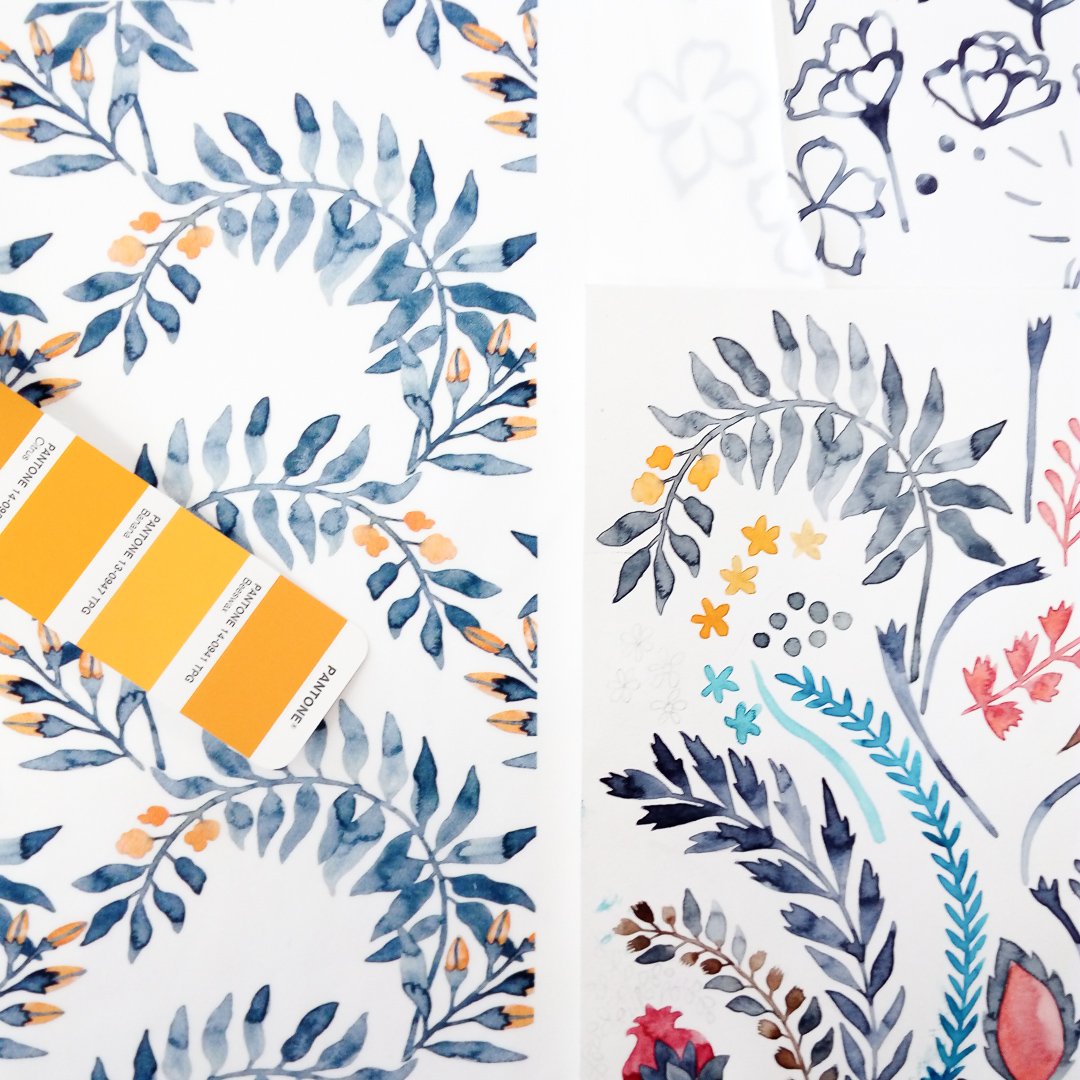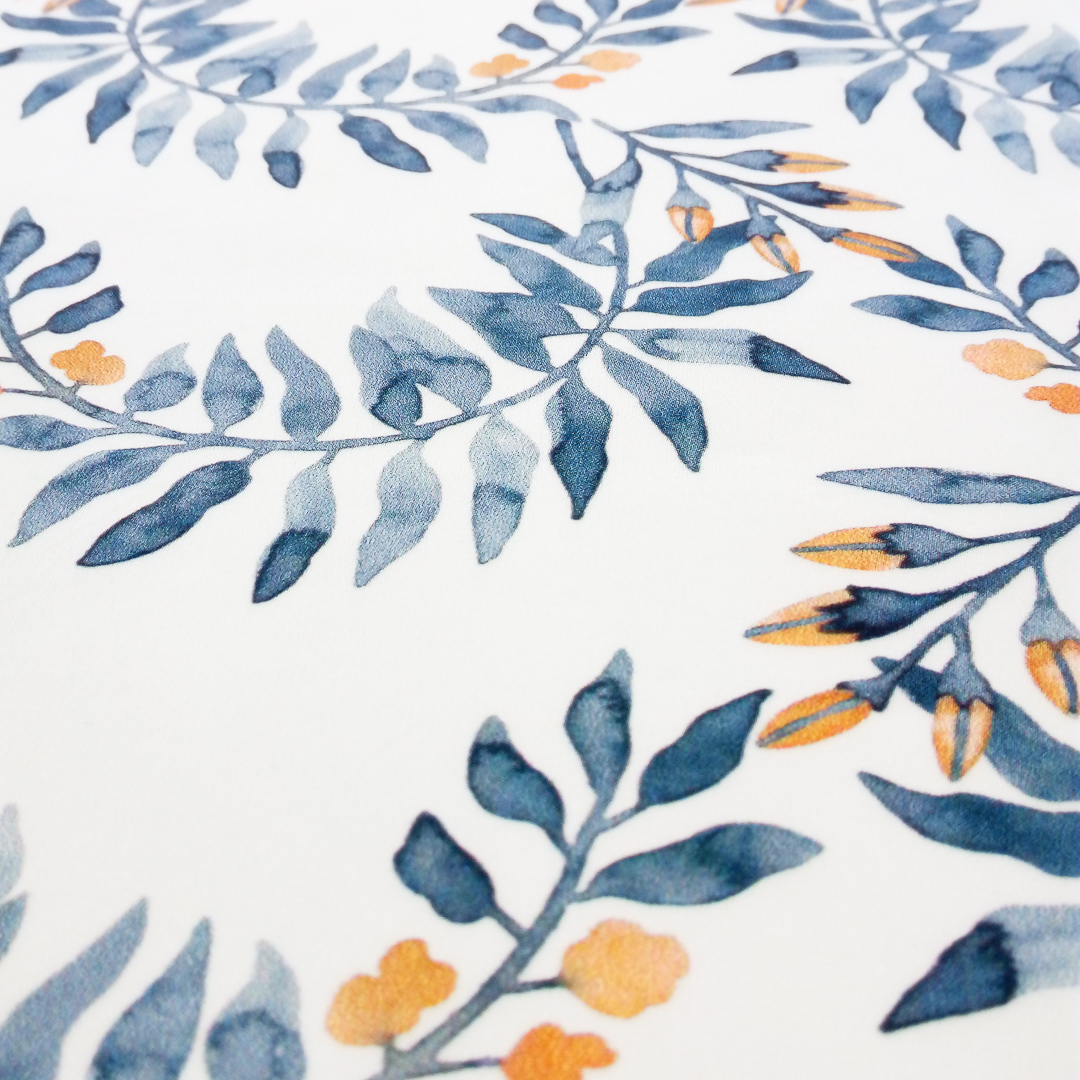 When putting the textile designs together it was important to mimic the undulating nature of the inky textures with interesting use of negative space and organic placement of elements. In some of the designs that have a more formal layout, the curved lines and water colour medium helps to give them a free-flowing feel.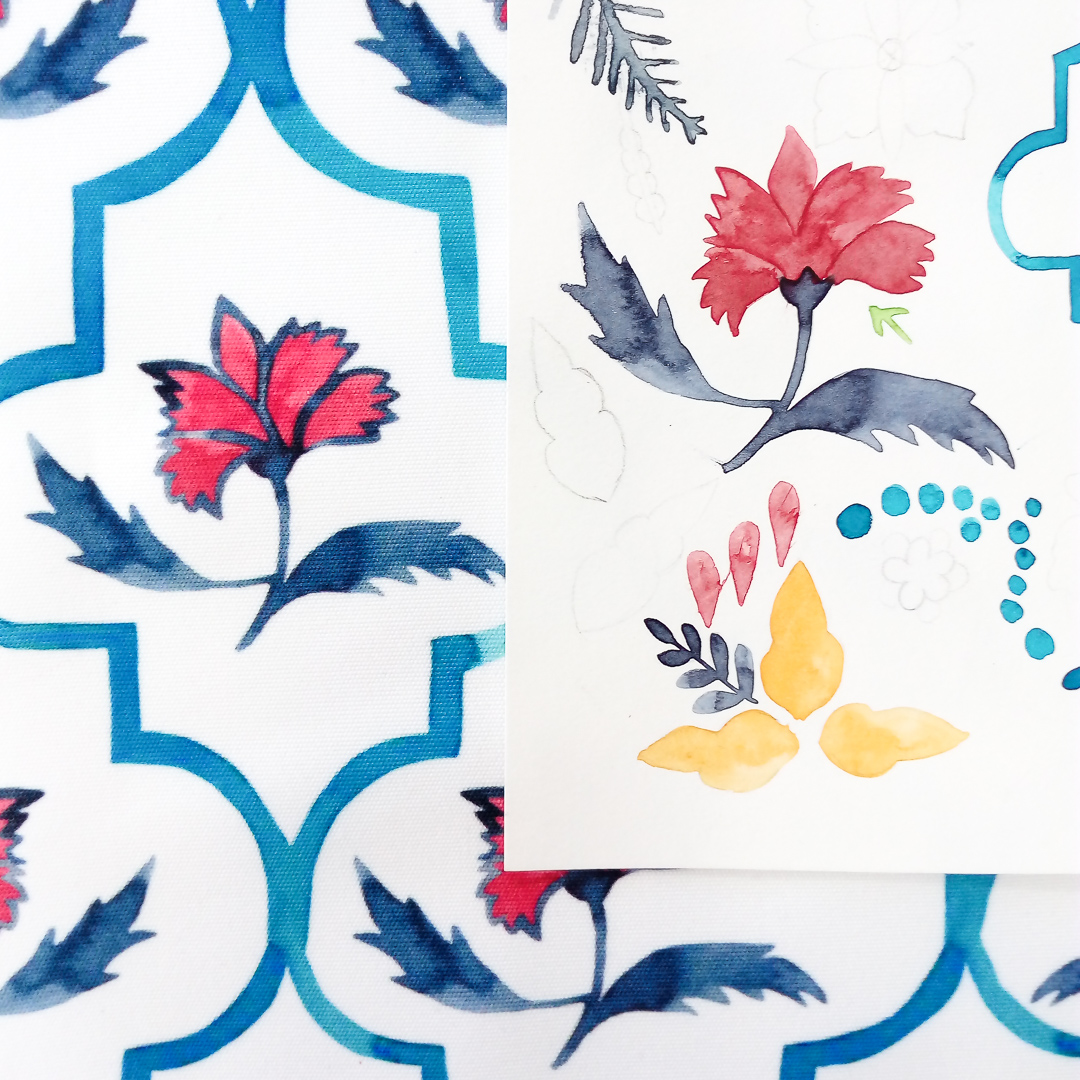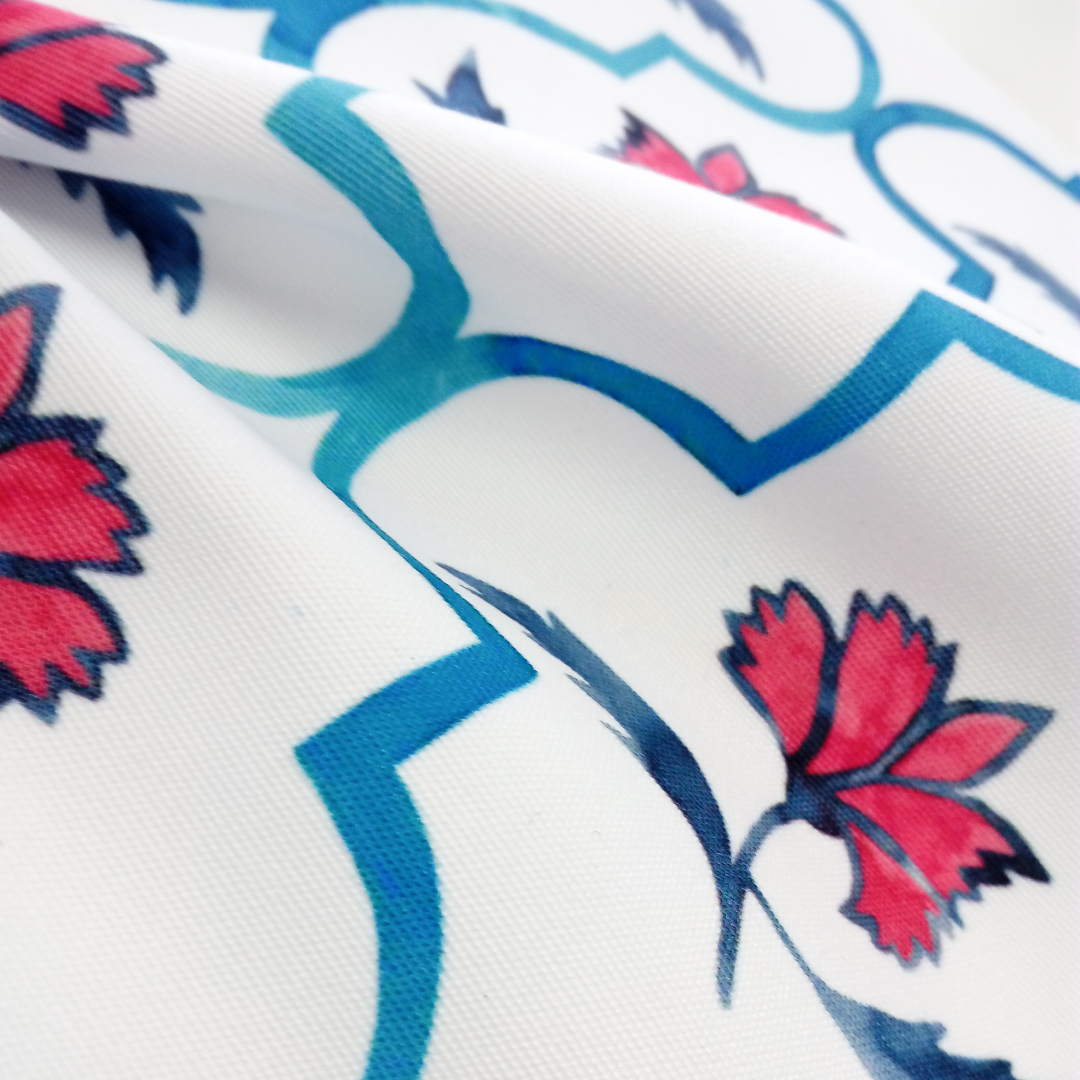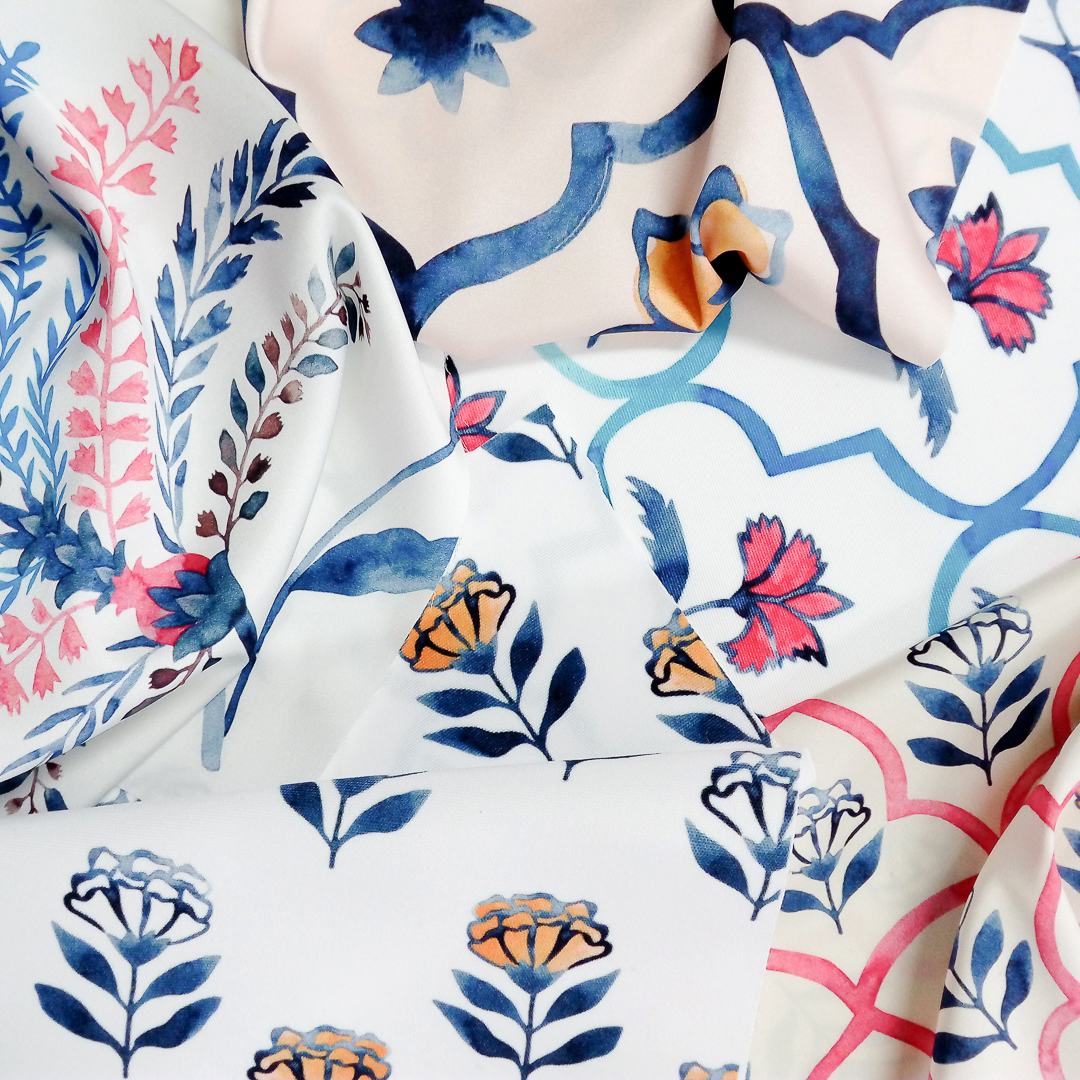 The Palamporia Collection puts a contemporary spin on the tradition of Palampore textiles, providing a pared-back style with a limited colour palette. The play between lovingly painted details and crisp negative space shows its versatility. We can see these prints working well for both fashion and interiors applications. Gorgeous summer dresses and linen pants, and fresh feeling bedding and cushion covers spring to mind. We'd love to know what sort of projects you think these designs would be perfect for so please get in touch! Designs are available in our Fabric Shop now.